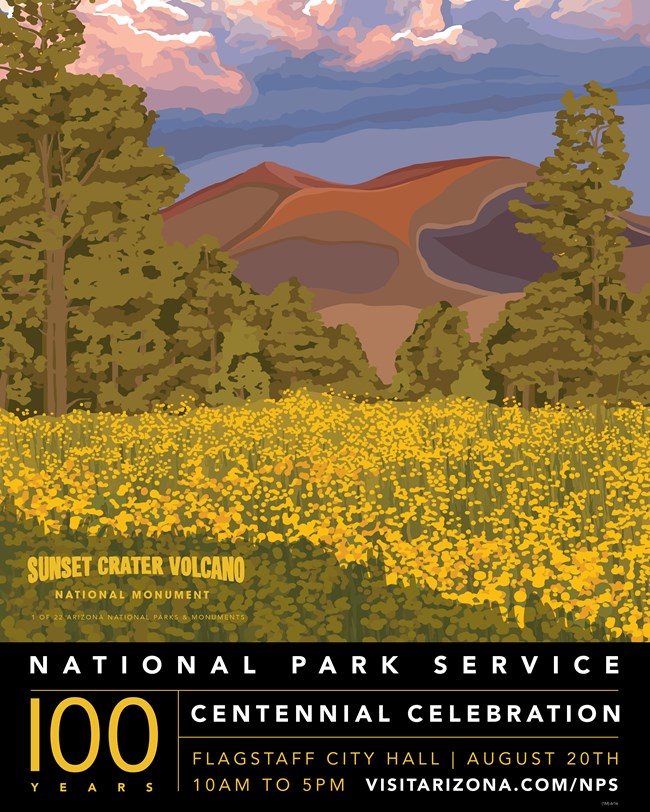 The NPS is a Hit!
July 11 to 13, 2016
The 2016 Arizona Governor's Conference on Tourism heavily featured the NPS. To cooincide with the NPS Centennial this year, the cornerstone of programming was a feature presentation of
National Park Adventure
, narrated by Robert Redford. The film was a hit, and the discussion with film creator Greg MacGillivray left the attendees wanting to visit all of their national park sites.
The Southern Arizona Office was happy to support all of Arizona's national park units at the conference by providing outreach and information at a booth. On the other side of the hall, the Arizona Office of Tourism passed out our one-of-a-kind posters celebrating our centennial, #NPS100!
With so many wonderful partners, it was a surprise to meet even more park and recreation professionals interested in partnering to increase tourism at each others' facilities. Looking forward to next year, and seeing just how much more of an impact the NPS and our partnerships have on the industry and Arizona's economy!