Request for Assistance for your park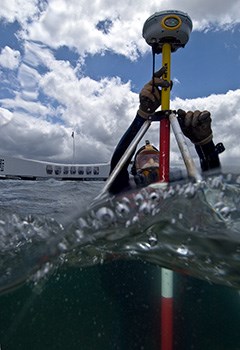 SRC apportions our assistance to parks based on:
Impending threats to NPS Submerged Resources
Projects in line with Director's priorities for sustainability, adaptation to climate change, as well as youth and community involvement
Projects that will generate sustainable capacity at the park level for submerged resources protection, interpretation and management
Projects that develop models for submerged resources protection, interpretation and management that can be applied elsewhere in the NPS system and to other agencies
Projects that span the divide between natural resources management and cultural resources management both at a park operations level and a national level
Projects that build partnerships between parks and local and national partners for the protection, interpretation and management of submerged resources
Projects that advance the overall image and visibility of the National Park Service and our preservation mandate
Projects that highlight some of our exceptional submerged resources.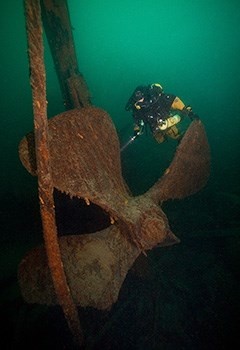 External funding for these priorities is obviously a factor
that we consider when developing a work plan, but is not
the only factor.
SRC support to National Park units is provided through the Service-wide comprehensive call for cultural resources assistance and the Project Management Information System (PMIS). Support to external partners and programs is negotiated directly with the Chief of the Submerged Resources Center.
In either case, please contact:
David L. Conlin Ph.D.
Archeologist, Chief
National Park Service
Submerged Resources Center
12795 West Alameda Pkwy.
Lakewood, CO 80228
(303) 969-2665
Last updated: April 22, 2015