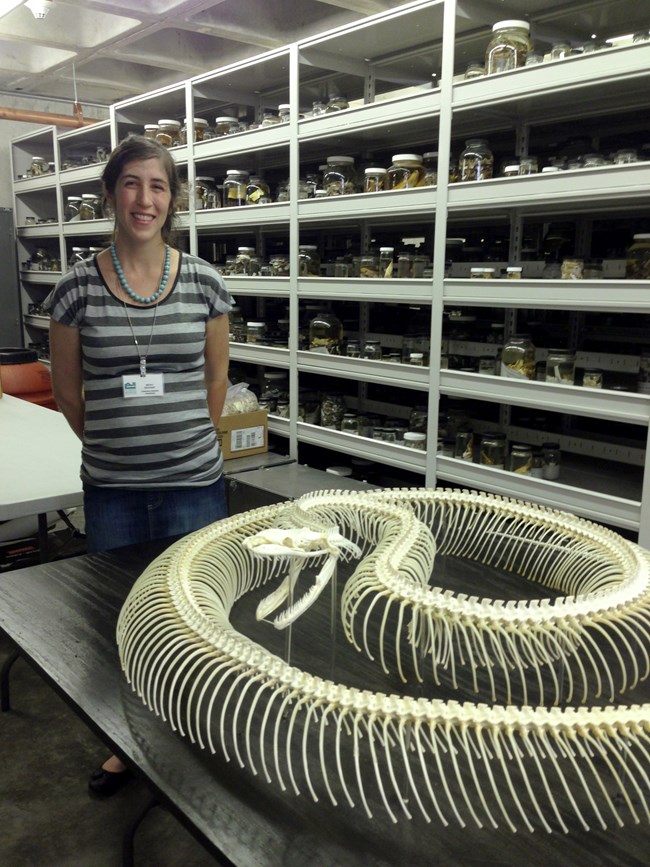 Though most of our collection management work is done at the South Florida Collections Management Center (SFCMC) facilities, we also partner with other National Park Service (NPS) offices, federal and state agencies, universities, and nonprofit organizations to curate and preserve our collections.
The
NPS Museum Management Program
provides national guidance for all museum collections in the NPS and the
NPS Web Catalog
.
The National Park Service Technical Information Center is the central repository for all NPS-generated planning, design, construction drawings and related technical report documents. ETIC is the electronic document management system used to manage these documents and drawings. (Some maps and other documents from the South Florida Collections Management Center archives have been scanned by eTIC.) Most of the contents of the repository are now available through the
public TIC website
.
The
NPS Southeast Archeological Center--SEAC
manages the parks' archeological artifacts and documentation of archeological projects.
Fairchild Tropical Botanic Garden maintains the NPS Virtual Herbarium, including thousands of high-resolution scans of plant specimens from Big Cypress National Preserve and Biscayne, Dry Tortugas, and Everglades National Parks. Access is currently restricted to those on an NPS network computer. Please contact the SFCMC for more information.
The
Open Parks Network--Clemson University
houses tens of thousands of digitized photographs from the Biscayne and Everglades National Park collections, along with metadata (information) for each photo. The South Florida Collections Management Center will add more parks and images to this project as funding becomes available.
The Florida Museum of Natural History (FLMNH) at the University of Florida in Gainesville curates thousands of "wet specimens" (animals preserved in alcohol in jars) through a long-term agreement with the SFCMC. Some of these specimens are accessible online through the FLMNH listings at
IDigBio
, the website for Integrated Digitized Biocollections.
The Florida Fish and Wildlife Commission Research Institute is curating thousands of fish specimens through a cooperative agreement with the South Florida Collections Management Center.