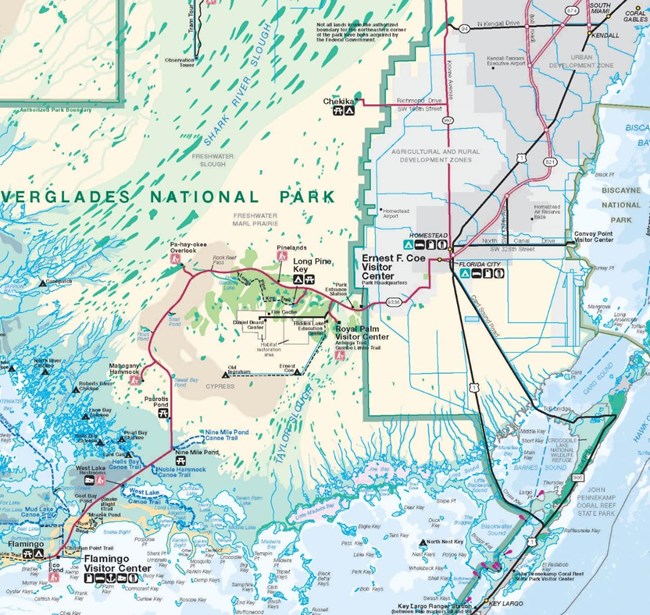 Note about transportation:
There is no public transportation to the center. Visitors may be able to arrange taxis, Uber, or Lyft to the Ernest Coe Visitor Center at the Homestead entrance to the park, but it is unlikely that a driver will take you to the Robertson or Beard centers, and even less likely that you can arrange for a pickup from our location in the park.
Note about cellular phone service and GPS:
Depending on your phone carrier, you may or may not have cellphone service once you pass the park entrance station. We suggest that you do not rely on GPS directions to the center. Instead, follow the map and directions below.