Management Systems
Transportation Management Systems
The NPS Transportation Program uses four management systems as important decision support tools. These systems provide parks and regions with basic condition, performance, and cost information to help set priorities when setting budgets for park unit proposals. The four management systems are being jointly developed by the National Park Service and the Federal Lands Highway Office.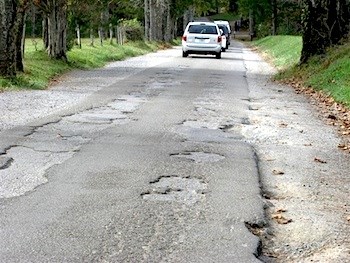 Pavement Management System
This system helps identify potential road resurfacing, rehabilitation, and reconstruction projects, and assists transportation managers in in making informed decisions when selecting projects. The pavement management system uses data from the Road Inventory Program (RIP), which includes condition and inventory information on park unit roads.
The Road Inventory Program collects data by use of an automated road analyzer, which:
provides an inventory of paved road miles,
identifies pavement distress, and
determines the pavement condition rating of existing park roads.
This collected information provides the NPS staff with the information for effective road system planning, management, operations, and maintenance. A true pavement management system (PMS) goes beyond collection and assessment of pavement condition data as is done with RIP. When these data are analyzed in combination with modeled deterioration and treatment cost information, a PMS can generate sophisticated modeling results.

Roads:
The 2016 publicly accessible paved road network Pavement Condition Rating (PCR), an FHWA-developed, industry standard condition metric, showed NPS roads at 82, indicating a network-wide "fair condition" for its pavements. The ideal condition under sound asset management practices would be to improve the system and maintain it at a PCR of 85 (the lowest PCR still in "good condition"), which allows for a network of paved roads which can be efficiently maintained with pavement preservation and a complete array of maintenance and rehabilitation strategies.
Preventive Treatments:
To maintain the roads and bridges now listed in "good condition"—and successfully protect NPS transportation investments—the Federal Lands Transportation Program (FLTP) must implement an aggressive preventive maintenance program. This would extend the life of these facilities, and ultimately save substantial dollars by avoiding full reconstruction costs. A dollar spent on preventive maintenance can save $3-$5 in the future, so a lack of annual investment in preventative maintenance will only cost more in the long term.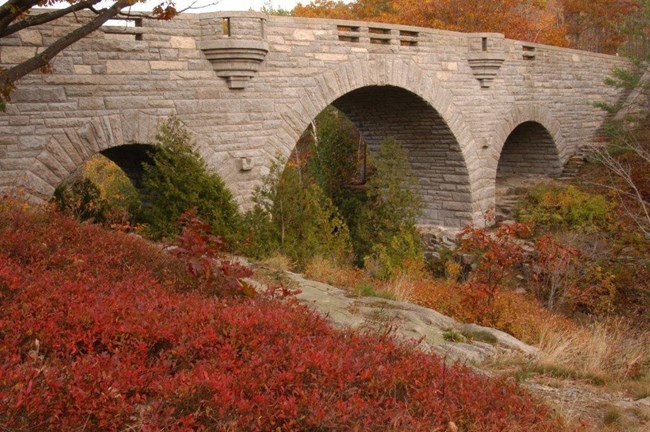 Bridge Management System
The bridge management system is intended to improve decision making about the type and priority of bridge investments, based on inspection data now collected as part of the Bridge Inspection Program (BIP). For more than 20 years, NPS staff has collected condition data on all bridge structures greater than 20 feet in length.
Under this inspection program, the following occurs:
Safety inspections are performed on public bridges and tunnels (vehicular) and nonpublic bridges (vehicular and trail), to ensure public safety.
Inspection reports are produced for each structure to summarize condition and corrective action needed.
In-depth field testing is performed as indicated by initial analysis to determine the bridge needs.
A fully developed bridge management system will provide a basis for recommendations for optimal expenditures of funds and will identify critical needs on a system-wide basis. The information collected also will provide input for the preparation of rehabilitation plans and specifications, and for construction support.
Bridges:
The NPS bridge inventory is still in "good condition," with an industry standard Bridge Health Index of 0.92 in 2016, although that rating places it on the border of "fair condition." The inventory condition has declined only marginally since 2005. However, the NPS bridge inventory is aging, with a number of bridges having been constructed in the 1940s, 50s, and 60s. The 2010 assessment reported 46 publicly accessible NPS bridges as "structurally deficient," in need of rehabilitation or reconstruction. Protecting the NPS bridge inventory requires strategies that identify and address these structural deficiencies.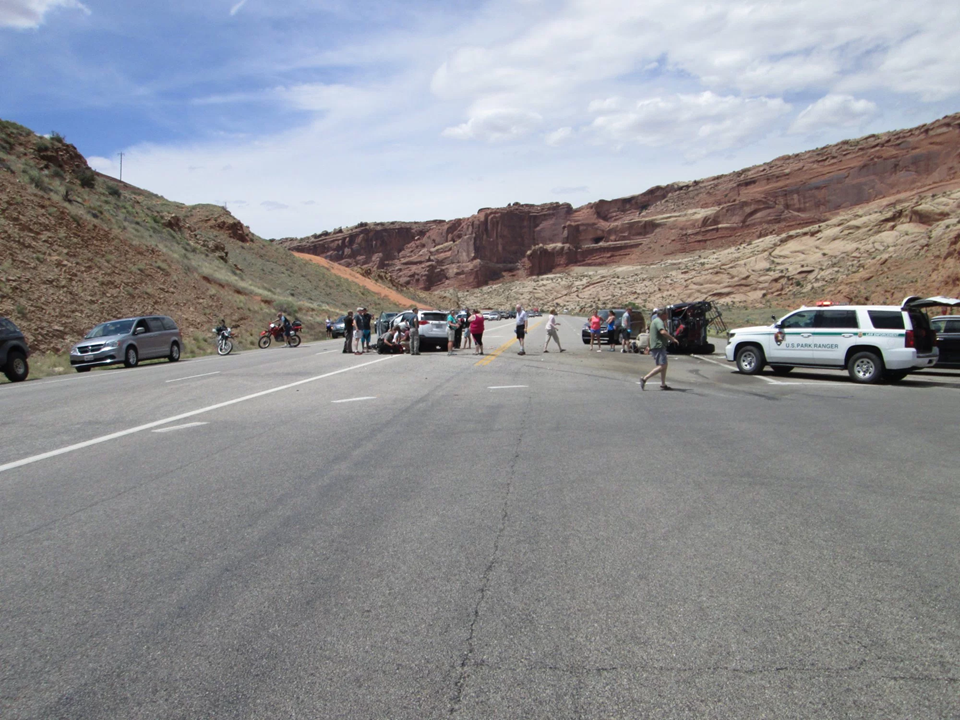 Safety Management System
Growing traffic volumes, increased vehicle sizes, and the inevitable clashes between vehicles or wildlife and vehicles are just a few of the factors contributing to increased concerns for visitor, staff, and wildlife safety on park roads. 23 USC 201 (c)(5) requires the NPS to establish a safety management system in support of sound asset management decisions.
The NPS transportation safety management system is currently under development in cooperation and consultation with: NPS Visitor and Resource Protection; and the DOT Federal Lands Highway Office. Crash data will be collected from the, DOI-wide, Incident Management Analysis and Reporting System (IMARS) for analysis and corrective action. When fully operational, NPS will use the analysis of crash data, along with: geospatial, design, and road condition data, to identify the most appropriate engineering or behavioral intervention strategies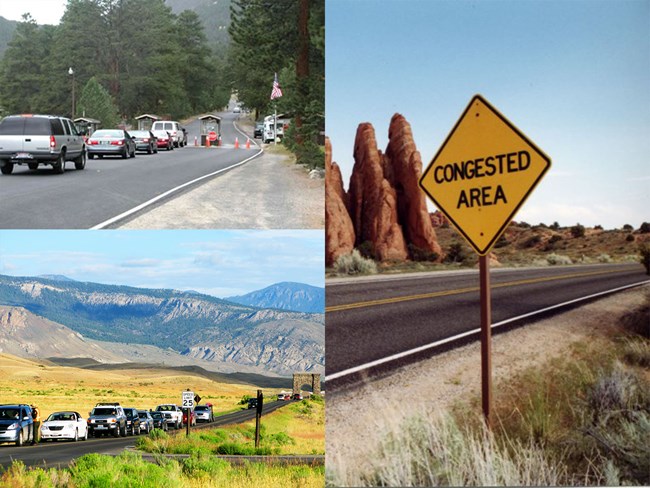 Congestion Management System
The 1998 legislation also required the development of a congestion management system, which an NPS/FLH team is implementing in stages. One important assumption of a congestion management system for national parks is that, for leisure travel in a park environment, congestion may involve other factors and user perceptions than those for a commuter whose primary concern is time lost in traffic.
In its initial stages, NPS and FLH staff are collecting basic traffic data and assessing traffic conditions, as well as visitor experience gauged from annual park surveys. At the same time, NPS Washington Office staff and Western FLH division staff are studying factors that might produce a special level of service standard for parks called the composite level of service.
When completed, the study should provide a method to identify priority congestion-related projects affecting NPS and other federal land management agencies. The composite measure should also help state transportation departments that are struggling to preserve scenic byways and make them accessible to a growing number of visitors.
Last updated: November 17, 2017