NPS: Route 66 Corridor Preservation Program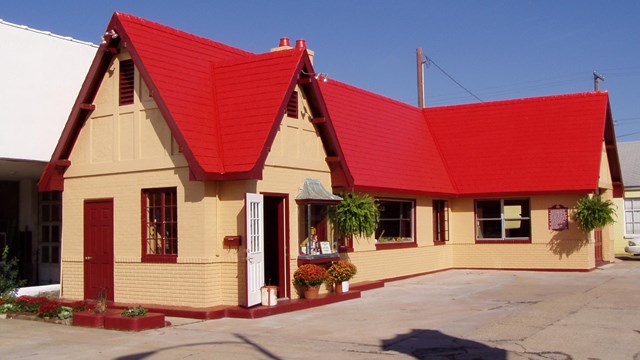 Learn about Route 66
Explore the history of Route 66, check out news and events, and find research resources.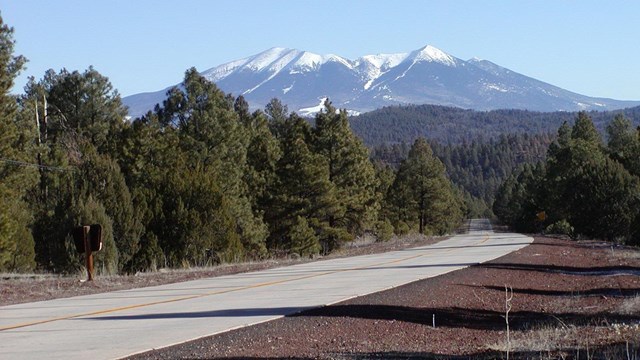 Get Involved - Route 66
Check out the Route 66 Preservation Resource center, find information about cost-share grants and other resources.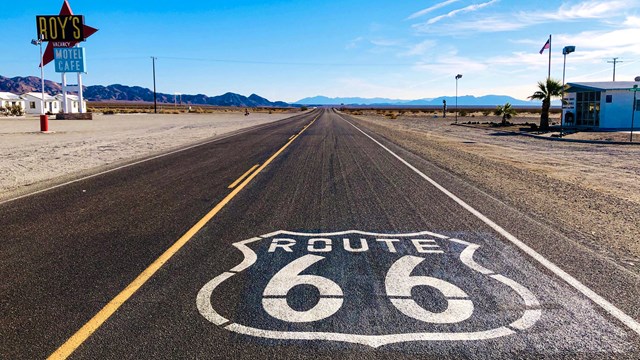 Plan Your Visit
Find everything you need to plan a visit along Route 66.
US Highway 66 History and Significance
Historic US Highway 66 U.S. Highway 66 -- popularly known as Route 66 or the Mother Road -- holds an elevated place in American consciousness and tells diverse stories of a mobile nation on the road. Highly celebrated through literature, film, and song, Route 66 is of national significance as a symbol of America's transportation history and the impact of the automobile. In 1985, US Highway 66 was decommissioned as a federal highway, but continues to live on in the American consciousness as "Route 66."

The National Park Service Route 66 Corridor Preservation Program
In recognition of the significance of Route 66 to America's heritage, Congress passed an Act in 1999 to create the Route 66 Corridor Preservation Program. Administered by the National Park Service, National Trails Intermountain Region, the program preserves the special places and stories of this historic highway. The program collaborates with private, nonprofit, and government partners to identify and prioritize Route 66 preservation needs. The program provides cost-share grants to help preserve the most significant and representative historic sites related to the route's period of significance (1926-1985). It also assists preservation planning, research, and educational initiatives, and serves as a clearinghouse for preservation information and technical assistance. Since 2001, over 170 projects have received cost-share grant assistance across the route.

Set to legislatively terminate at the end of 2009, the program was reauthorized on March 30, 2009 for an additional ten years. Under the new authorization, the program will continue to offer grants, technical assistance, and clearinghouse functions, and pursue long-term priorities to sustain preservation efforts along Route 66 until the program sunsets in 2019.

Program Services
Guidance and technical assistance for the preservation, restoration, and rehabilitation of historic Route 66 properties

Cost-share grants for the preservation, rehabilitation, and restoration of significant and representative Route 66 buildings, structures, signs, and road segments; building and roadbed inventory surveys; historic structures reports; historical research; and educational initiatives

Guidance in the development of corridor management plans and other planning and management initiatives

Guidance in the development of interpretation and heritage tourism on Route 66

Information on research and oral histories related to historic Route 66

Information on preservation training and other educational opportunities

Information on funding sources

A forum for public interests related to the preservation and commemoration of Route 66
Last updated: November 12, 2022