What We Do
The Tourism Program of the National Park Service coordinates domestic and international engagement with the travel and tourism sector. By participating in industry conferences and meetings, sharing policy updates and news, and providing on-line resources and information for the travel trade, the National Park Service maintains constructive dialogue and engagement with the travel industry. The program also provides NPS staff and partners with data, trends, news, and analysis regarding travel and tourism in order to support collaborative tourism management and planning throughout the agency. The Tourism Program coordinates with a range of NPS offices that engage with tourism management, including park planning, commercial services, interpretation, and more.

The NPS Tourism Program supports collaborative management of responsible tourism throughout the agency and across the park system. This includes engaging with tourism issues such as tribal tourism, diversity in travel, and accessible travel. Tourism management in the National Park Service is guided by the policy document Directors Order #17 - Tourism.
Responsible tourism minimizes negative impacts on communities, the environment and economies while supporting community vitality, conservation and stewardship. It also provides high-quality experiences that engage visitors and have a lasting personal impact. Responsible tourism requires careful planning and collaboration among communities, the private sector, government agencies, and travelers themselves. The National Park Service works with the travel sector, including local tourism offices and the commercial tourism industry, to develop and manage responsible tourism.
A number of programs within the National Park Service work on tourism-related issues. These include the
Commercial Services Program
, the
Park Planning and Special Studies Division
, the
Cultural Resources Office of Interpretation and Education
, among others. These specialized programs provide subject-matter expertise on many aspects of responsible tourism planning and management.
Individual park system units collaborate and partner with a variety of tourism-related organizations to help manage visitation, provide visitor services, and promote NPS sites. As the complexity of tourism and destination management increase, NPS managers work closely with destination management organizations (DMOs) to manage tourism responsibly.
Responsible tourism management aims to reduce the negative impacts of tourism while maximizing the positive. Tourism can have substantial economic, sociocultural, and environmental impacts on a park, destination, or community. Positive effects can include employment and economic growth, community support for conservation, and the celebration and perpetuation of cultural hertiage. Negative impacts can include environmental harm, cultural appropriation, rising prices, housing shortages, traffic congestion, and social displacement.

Historic and current data on visitation and economic impacts can be found
here
.
The National Park Service protects a variety of environmental, cultural and historic areas, so the effects of tourism on individual parks and neighboring communities vary greatly across the system. Some NPS sites have been experiencing drastic increases in visitation over the last decade while others would love to share their story with more visitors.
In addition to working closely with park gateway communities, the National Park Service manages a variety of
community programs
that help preserve history and heritage, develop local recreation opportunities, and promote civic engagement in communities across the country.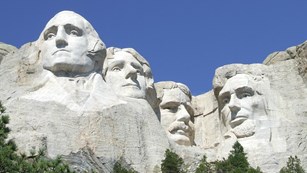 Tourism Resources
Digital tools, permit information, tour ideas and more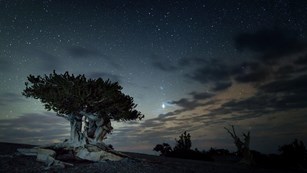 Case Studies
Examples of NPS collaborations for successful tourism management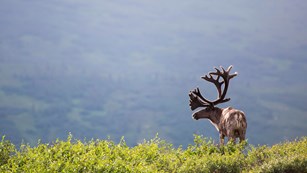 Contact Us
Get in touch with the National Tourism Program!
Last updated: April 11, 2019