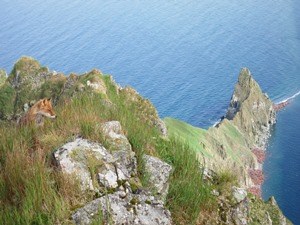 National Natural Landmarks are selected for their outstanding condition, illustrative value, rarity, diversity, and value to science and education. Sites are designated by the Secretary of the Interior, with landowner concurrence, and to-date, nearly 600 landmarks have received the NNL designation within the United States, American Samoa, Guam, Puerto Rico, and the U.S. Virgin Islands.
The National Park Service administers the program, reports on the condition of the NNLs, acts as an advocate for the protection of designated sites, and raises public awareness of our Nation's natural heritage. Ongoing partnerships with public and private landmark owners allow participants to share information, solve problems cooperatively, and conserve outstanding sites that illustrate the rich and diverse tapestry of the country's natural landscape.
More information can be found at the National Natural Landmarks website.