Professional Development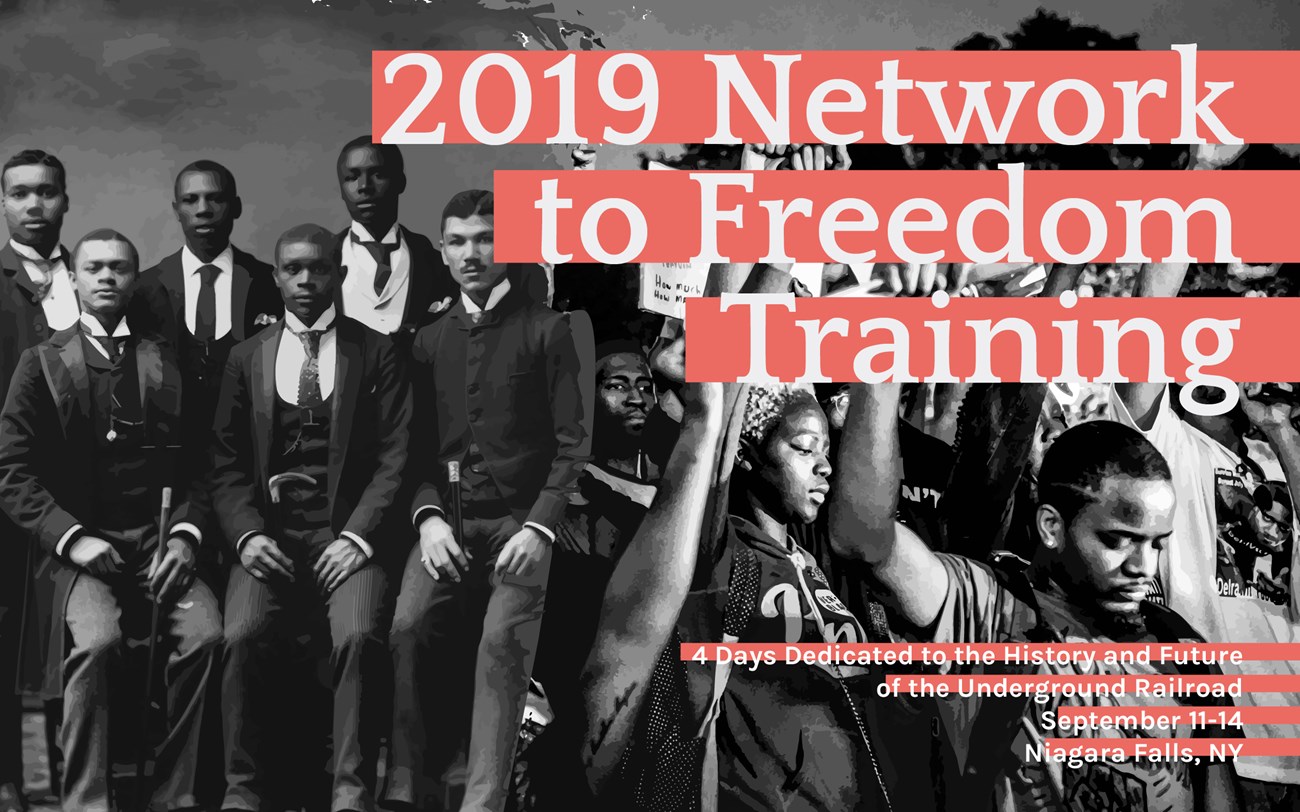 For more information on the training, and to register:
Visit this link.

The National Park Service, National Underground Railroad Network to Freedom (NTF) Program the Underground Railroad Consortium of New York State, the Niagara Falls National Heritage Area, Niagara Falls Underground Railroad Heritage Center, and Association for the Study of African American Life and History will host an Underground Railroad Training event in Niagara Falls, New York, September 11-14, 2019.

The theme for this training is "Crossings: Bridging the Authentic Underground Railroad Past to the Present." The Underground Railroad can be viewed as a migration story of enslaved people who self-liberated and claimed their freedom.
---
The format for the training will be two days of workshops with four different tracks, each a half day in length. The tracks are:

September 12: The Past
History- What is the latest scholarship and interpretation of the Underground Railroad; transnationalism, the UGRR in international context, in the Atlantic World.

Authenticity- Protecting the Authenticity of the Underground Railroad: Truth Combats Fiction
September 13: Present and Future
Community-Driven Economic Development—Actualizing Heritage Tourism Potential and community-driven approaches to Provide Sustainability to Sites and their Communities

Relevance, Legacy and Community Engagement--What is the Significance of 19th Century Underground Railroad History to the 21st Century; Learning Underground Railroad History and Making the Community Owners of that History; Using Underground Railroad History to Empower the Community
Field Sessions
September 11: Tour of Underground Railroad sites in Canada (being finalized)

September 14: Field Session: Underground Railroad sites in Niagara Falls and Buffalo
---
Registration $125
Late Registration Surcharge $160
Teacher Registration $60
Registration One-Day $65
Registration Optional field session $40
---
Travel Information

HYATT PLACE NIAGARA FALLS
(Enter the group code G-NTFT for special rates)
310 Rainbow Boulevard South
Niagara Falls, New York, United States, 14303
Tel: +1 716 285 5000
---
2019 Training Description
Last updated: August 20, 2019