Professional Development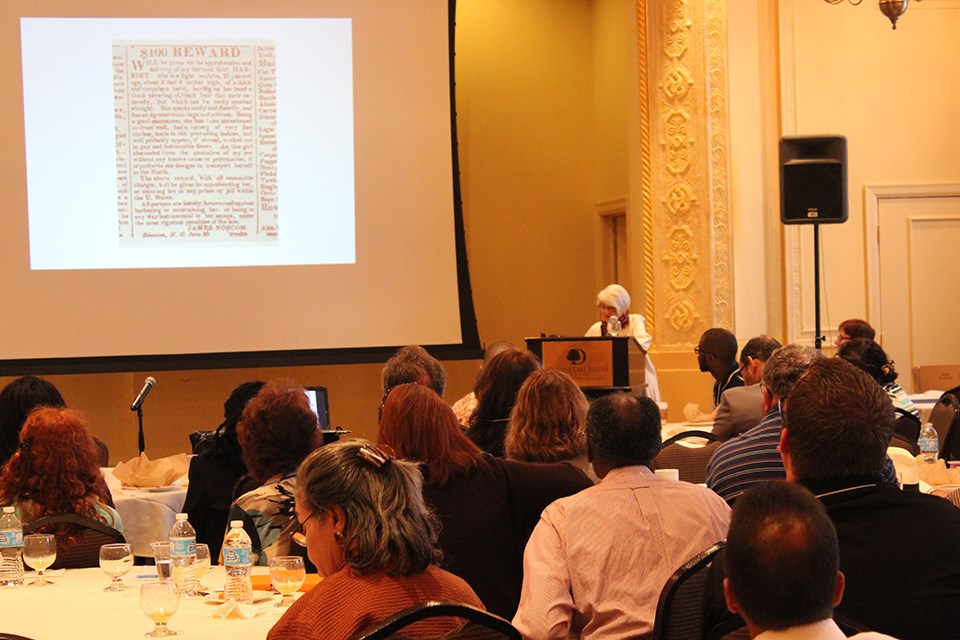 Beginning in 2007, the Network to Freedom joined with local partners to present an annual Underground Railroad conference. These conferences bring together a mix of grass roots researchers, community advocates, site stewards, government officials, and scholars to explore the history of the Underground Railroad. Rotated to different parts of the country, the conferences highlight the unique history of various regions along with new research. The following table displays the dates, theme and location of these conferences.
---
Disclaimer
: Check back for future professional development opportunities and as resources from past professional development is added.
Contact us
if you have questions about future or past professional development.
---
Date
Theme
Location
October 16, 2018
20th Anniversary of the Network to Freedom Program Commemoration and Premiere of
"Fighting for Freedom: Lewis Hayden and the Underground Railroad
Boston, Massachusetts
May 18-21, 2017
"On the Edge of Freedom: Harriet Tubman and the Underground Railroad in the Borderlands"
Cambridge, Maryland
June 13-16, 2016
"Into the Light: Striving For Freedom and An Equal Chance in the Battle of Life"
Hilton Head Island, South Carolina
July 16-20, 2014
"I Resolved Never to Be Conquered: Women and the Underground Railroad"
Detroit, Michigan
June 19-22, 2013
"The War for Freedom: The Underground Railroad During the Civil War"
Little Rock, Arkansas
June 20-24, 2012
"Escaping to Destinations South: The Underground Railroad, Cultural Identity, and Freedom along the Southern Borderlands"
St. Augustine, Florida
June 15-18, 2011
"Pathways to Freedom: Presenting the Underground Railroad through Education, Interpretation and
Heritage Tourism"
Cincinnati, Ohio
July 28-31, 2010
"Battleground for Freedom: The Underground Railroad on the Western Frontier"
Topeka, Kansas
September 16-19, 2009
"Meeting at the Crossroads"
Indianapolis, Indiana
September 15-20, 2008
"On the Right Track: Celebrating 10 Years of the Network to Freedom"
Philadelphia, Pennsylvania
September 10-15, 2007
Georgetown, Kentucky
Last updated: August 28, 2018