Inventory & Monitoring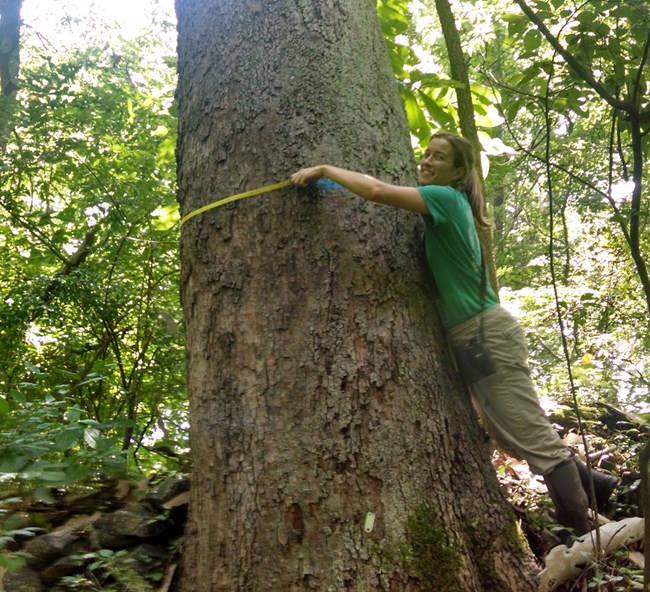 Overview
The National Capital Region Network I&M program conducts long-term monitoring of selected natural resource indicators (vital signs) in 11 of the region's parks. Vital signs include stream water quality, forest vegetation including invasive plant species and forest pests and diseases, amphibians of streams and vernal pools, and forest birds. The National Capital Region Network (NCRN) I&M also provides data on air quality and landcover. In addition to completed baseline inventories of bats, birds, fish, small mammals and other species, special targeted inventories continue periodically for species including American chestnuts (2014), Eastern hemlocks (2015), and native orchids (2016).

The NCRN, is one of 32 I&M networks nationwide. It contains 11 park units in Virginia, West Virginia, Maryland, and the District of Columbia that share common natural resources.
Contact
Elizabeth Matthews, Acting Program Manager, 202-339-8327. If you need assistance from Resource Stewardship and Science (RESS), you may submit a Solution for Technical Assistance Requests (STAR) request online (NPS Only).
Links
Browse Recent Publications
Last updated: August 12, 2020