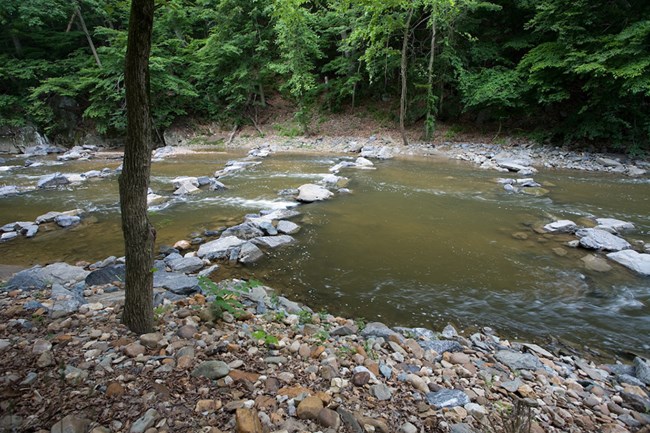 Overview
The Hydrologist provides guidance for monitoring, protection, mitigation and restoration of water resources in the National Capital Region. She collects and interprets data on stream flow, sediment load, and other water parameters to help protect and restore aquatic habitats.
Contact
Call 202-339-8300 for more information. If you need assistance from Resource Stewardship and Science (RESS), you may submit a Solution for Technical Assistance Requests (STAR) request online. (NPS Only)
Projects
Chesapeake Bay Protection - working with the Aquatic Ecologist to manage streams and land use toward reducing nutrient and sediment loading into the Chesapeake Bay. (ongoing)
Stream Erosion Remediation - supporting parks with assistance repairing stream erosion issues.
Links