Hydrology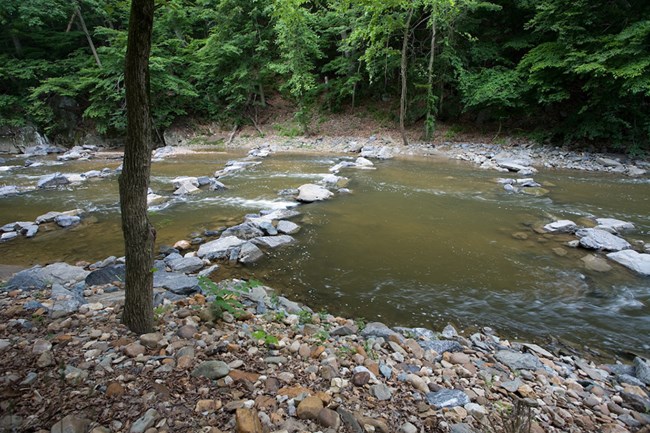 Overview
The Hydrologist provides guidance for the management of water resources in the National Capital Area. He performs site assessments to monitor the status of stream, stormwater, and groundwater resources, and utilizes collected data to make recommendations on the protection and restoration of aquatic ecosystems and park infrastructure.
Contact
Matthew Schley, Hydrologist, 202-339-8327. If you need assistance from Resource Stewardship and Science (RESS), you may submit a Solution for Technical Assistance Requests (STAR) request online. (NPS Only)
Projects
Stream Restoration - Assisting NCA parks in repairing areas of stream erosion and to promoting long-term improvements to water quality and aquatic habitat.
Wetland Protection - Supporting parks in the inventory of wetland resources and the development of management and enhancement plans.
Stormwater Management - Assisting parks in the proper management of stormwater to prevent stream erosion, infrastructure failure, and degradation of habitat.
Links
Last updated: October 18, 2019