Historic Architecture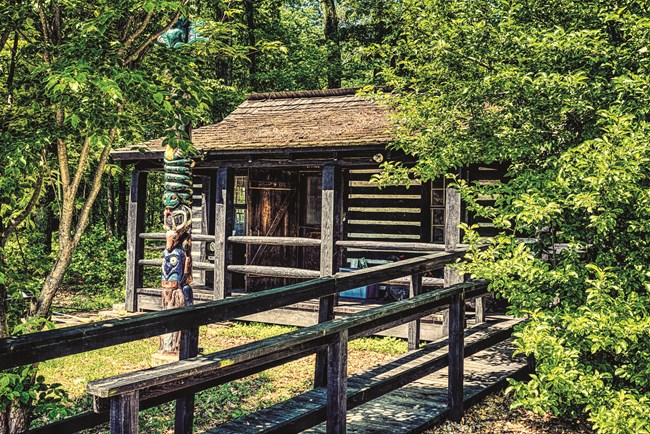 Overview
Historic architecture includes buildings, bridges, tunnels, statues, and other structures that create tangible links to the American past, whether in relation to historical events and people, traditional ways of life, architectural design, or methods of construction. The regional program draws on technical and historical knowledge of architectural styles, engineering, materials, and methods of historic preservation. Its work involves documenting and preserving structures ranging from scarcely visible culverts to national memorials and NPS visitor centers. Historic structures in nearby national parks include the Jones Point Lighthouse (George Washington Memorial Parkway), the 1921 Dentzel Carousel (Glen Echo Park), and the Washington Monument (National Mall)..
Contact
Please contact Julie McGilvray, Preservation Services Program Manager, for more information. If you need assistance from Resource Stewardship and Science (RESS), you may submit a Solution for Technical Assistance Requests (STAR) request online (NPS Only).
Projects
Historic Structure Reports (HSRs)
Catoctin Mountain Park– A combined Misty Mount and Greentop cabin camp HSR will provide baseline documentation for park management. The report will include new HABS drawings, photographs, and digital files.

List of Classified Structures (LCS)
Prince William Forest Park and Chesapeake & Ohio Canal NHP– Working in cooperation with the University of Maryland, the LCS team is integrating GIS data with established LCS field survey protocols in preparation for an enterprise GIS system database.
Links
NCR Historic Structure Reports
Last updated: July 2, 2020