Hurricane Hill Trail Project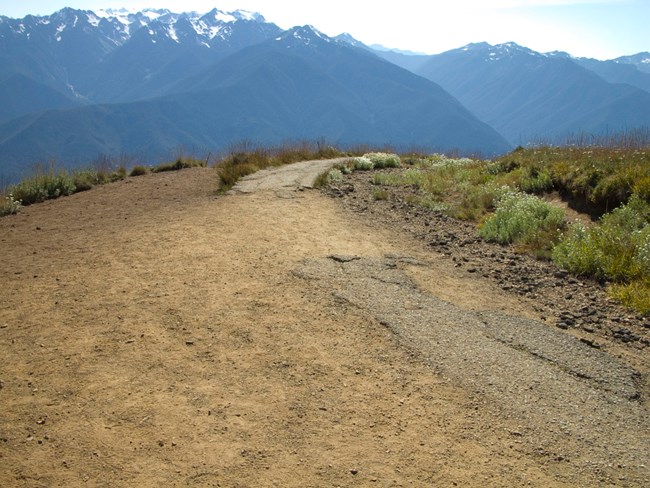 What does the project involve?
The project will be completed over the course of three summer seasons (2018-2020) and includes the construction of masonry retaining walls, drainage improvements, paving to 8 foot width, bench installation, revegetation, and improving the first 4/10 of a mile of the trail to federal accessibility standards.
When is the trail open?
Hurricane Hill Trail will be open during periods when crews are not working. During the closure periods, the trail will remain closed to access 24 hours a day for visitor and job site safety.

Trail Closed

Trail Open

Mon. 8/5 – Sat. 8/31
(incudes goat capture operations)

Sun. 9/1 – Mon. 9/2

Tue. 9/3 – Thu. 9/12

Fri. 9/13 – Sun. 9/15

Mon. 9/16 – Thu. 9/26

Fri 9/27 – Sun. 9/29

Mon. 9/30 – Thu. 10/10

Fri. 10/11 – Mon. 10/14

Tue. 10/15 – Thu. 10/24
or until snow sets in
Where should I park?
The Hurricane Hill Trail parking area will be closed to vehicles to accommodate the equipment and materials for the project. Parking and access to the trail for the duration of this year's work will be via Picnic Area B and a short connecting trail to the Hurricane Hill parking area and trailhead.
Where else can I hike at Hurricane Ridge?
Last updated: August 14, 2019