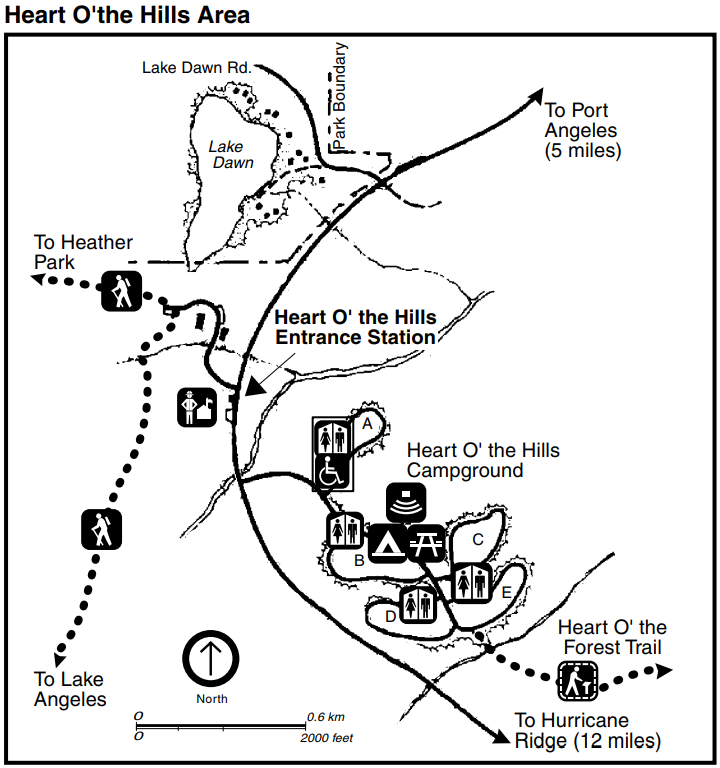 Hidden Treasures
Old growth forests hide many treasures. The best way to uncover them is an oldfashioned search. Look closely at the rocks as you cross a stream. Is that a dead leaf? A hungry banana slug? Or a tadpole of the elusive tailed frog? Adult male tailed frogs really do have small, tail-like projections. Using round, sucker-like mouths, the tadpoles attach themselves to rocks, where they feed on algae. In two years they'll turn into fully grown adult frogs.
Scan other rocks. Do you see a small brown salamander with a bright yellow belly? The Olympic torrent salamander, another creature of fastmoving waters, is a special find. It is unique to the Olympic Peninsula and lives nowhere else in the world.
On wet days look for the bumpy brown back and orange belly of a rough-skinned newt. They commonly cross the road.
Amphibians lead double lives, part on land and part in water. Their sensitivity to changes in air and water quality may be contributing to world-wide declines in frog and salamander populations. Research indicates that Olympic National Park may be a safe haven––most of the park's 10 amphibian species seem to have healthy populations. These old growth treasures can be hard to find, but are well worth the effort!