Educational Fee Waivers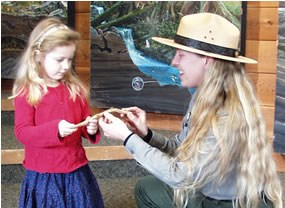 Park entrance fees may be waived for school group visits when class curriculum relates to park resources.
To obtain a waiver, please email a written request to the Fee Program Office at olym_permits@nps.gov.
The request should:
be on school letterhead
request an educational fee waiver of entrance fees
describe the curriculum as it relates to the park visit (one or two sentences)
list the trip date(s) and approximate number of participants in the group(s).
If email is not available, mail the request to: Olympic National Park Fee Program Office, 600 East, Park Ave., Port Angeles, WA 98362.
Please note that an educational fee waiver is not necessary if:
the students are under age 16;
all other passengers are employed or volunteering for the school; AND
the transportation vehicles are owned by the school district.
Entrance fees do not apply when these conditions exist.
Entrance fee waivers do not waive wilderness camping fees or commercial permit fees.
Please call (360) 565-3090 or email us with questions about the park's fee program.
Last updated: June 21, 2019