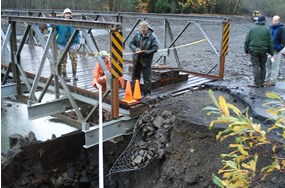 Finley Creek Bridge Repaired; Quinault Loop Drive Reopened
The Finley Creek bridge along the Quinault North Shore Road, which was heavily damaged during the November 6 storm, reopened today.
With both the North Shore and South Shore Roads reopened, access has been restored around the entire Quinault Loop.
Read more.