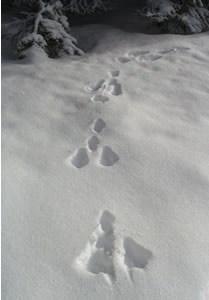 March 13 Perspectives Talk to Feature the Search for Airborne Contaminants
Pushed along by winds and storms, air pollutants can travel many miles from their source, winding up in some of the country's most remote and pristine parks. By analyzing samples of winter snow packs, lake water, lichen, fish and sediments from high elevation lakes, experts are learning about persistent organic pollutants that may be contaminating some of the park's watersheds.
Dr. Dixon Landers from the U.S. Environmental Protection Agency and Olympic National Park Physical Scientist Bill Baccus will discuss this ongoing project.
Perspectives programs are offered on the first Tuesday of each month from November through May and take place at 7:00 p.m. at the Olympic National Park Visitor Center in Port Angeles.