Park Newsletter June 6, 2008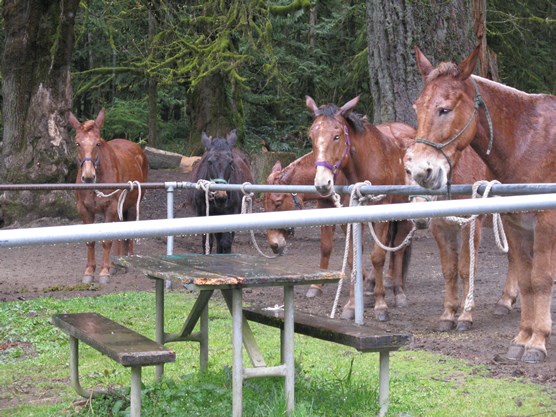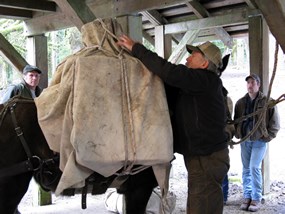 Volunteers and Staff Share Stock-Packing Knowledge

A sure sign that summer is here is when pack strings move back into the park. One of the hardest working groups around, stock animals support all aspects of the park's wilderness operations by packing in supplies for ranger stations, trail repairs and research, and packing out injured people, tools, and supplies at the end of the season. In addition to our human volunteers, the park is grateful for our stock volunteers as well!
At the beginning of each season, volunteer packers gather to review safety procedures, techniques, and tips and tools of the trade to prepare for another safe and enjoyable season of trail work and packing trips.
Several chapters of the Backcountry Horsemen support Olympic National Park by supplementing packing operations. In 2007, the Backcountry Horsemen donated 1,175 hours of packing and volunteer support to the park. Thanks to their efforts again this spring, we are well on our way to another successful year!
-- contributed by Maggie Tyler, Volunteer Coordinator
Last updated: February 28, 2015