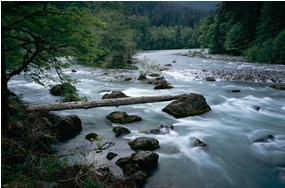 Elwha Restoration News
A presolicitation notice for construction of the Elwha Water Facilities was posted on August 16 at the federal business opportunities website.
This is the second major Elwha restoration project contract to be announced this year. Both contracts involve construction of water quality protection facilities that must be completed before dam removal can begin. Construction of the Port Angeles Water Treatment Plant will begin this October, with additional projects to begin later in the year.