Nature
Diversity is the hallmark of Olympic National Park. The park protects 922,651 acres, encompassing three distinctly different ecosystems: rugged glacier-capped mountains, wild Pacific coast, and magnificent old-growth temperate rain forest.

These three ecosystems contain a unique array of habitats and life forms resulting from thousands of years of geographic isolation and extreme gradients of elevation, temperature, and precipitation.

Learn more about the natural world of Olympic National Park below.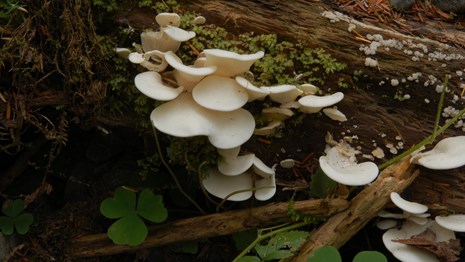 Fungi
Olympic National Park's forested ecosystems would be nothing like they are today without fungi. Learn more here!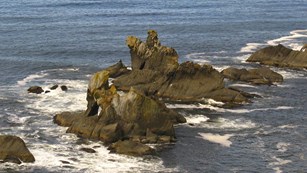 Natural Features & Ecosystems
Explore Olympic's rivers, lakes, waterfalls, forests, glaciers, and Pacific coast.
Last updated: October 17, 2022