Historic Range in the Elwha - Coho Salmon
Historic Range:
Before the dams, coho would swim up to the very distant reaches of the river, spawning in shallow tributaries. Historically, coho salmon had the most extensive range of all five Pacific salmon in the Elwha River.
Diagram:
—The red line represents the theoretical range of coho salmon in the Elwha River before construction of the dams.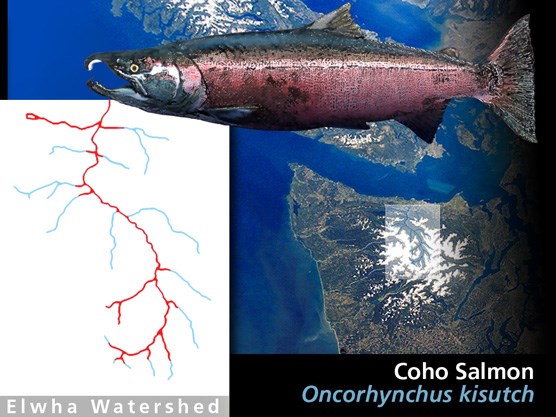 This webpage was made possible in part by a grant from Washington's National Park Fund.
Last updated: February 28, 2015