Elwha Revegetation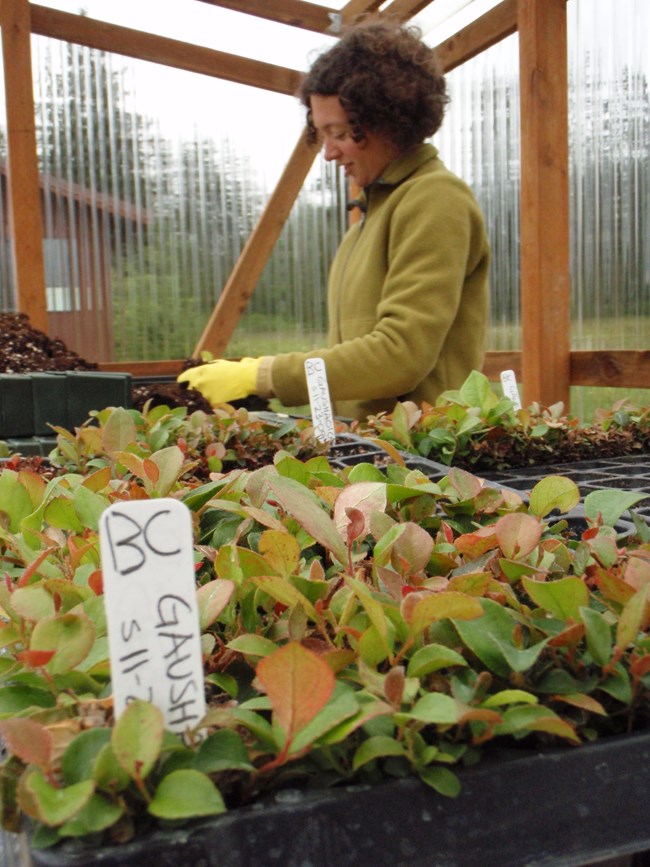 Overview:

The Elwha and Glines Canyon Dams currently impound Lake Aldwell and Lake Mills, respectively. Next year's planned removal of the dams will begin with slowly draining the reservoirs so that the dams can be removed. Once the reservoirs have been emptied and the dams removed, the river will be restored to its original channel and the land currently inundated by the reservoirs will be exposed.
The Elwha River and Ecosystem Restoration Project's revegetation plan aims to restore this newly-exposed land with more than 400,000 native plants. The Matt Albright Native Plant Center, Olympic National Park's greenhouse facility, is the center of these efforts. Park botanists and a team of dedicated volunteers will begin planting in the Elwha reservoirs during the first year of dam removal, and will continue to monitor and replant over the next several years.
Objectives:
Minimize presence of invasive, exotic species.
Restore natural ecosystem processes.
Establish native forests.
Plant Propagation:

Over the course of several years and collection efforts, more than 120 bushels of cones have been collected, including those of Douglas-fir, grand fir, western red cedar, and western hemlock. The cones have been kept in cold storage at a commercial processing facility until revegetation work begins. Seeds and cuttings, including those from shrubs, herbs, and graminoids, have also been collected. In all, more than 80 native species—including black cottonwood, big leaf maple, bitter cherry, crabapple, oceanspray, red osier dogwood, salmonberry, snowberry, thimbleberry and willow—will be reintroduced to the reservoirs after nearly 100 years of inundation.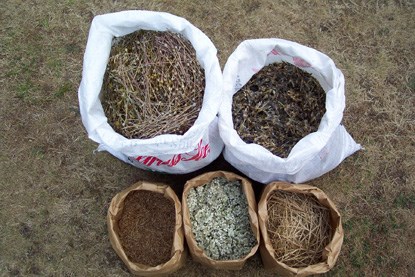 This webpage was made possible in part by a grant from Washington's National Park Fund.
Last updated: September 9, 2019