Laws & Policies
Park Regulations
Regulations specific to Olympic National Park are contained in the Superintendent's Compendium.

Appendix F and Appendix G Maps - The following maps indicate designated areas within the park (NOTE: a Special Use Permit may be required for these activities):
Public Assembly Maps and Sales or Distribution of Printed Matter Area Maps
Federal regulations covering all National Park Service lands are contained in the Code of Federal Regulations, Title 36, Chapter 1
Firearms Information
As of February 22, 2010, a new federal law allows people who can legally possess firearms under applicable federal, state, and local laws, to legally possess firearms in this park.
It is the responsibility of visitors to understand and comply with all applicable state, local, and federal firearms laws before entering this park. As a starting point, please visit our state's website: LINK

Federal law also prohibits firearms in certain facilities in this park; those places are marked with signs at all public entrances.
Drones and other "UAVs" Prohibited in the Park
Launching, landing, or operating an unmanned aircraft from or on lands and waters administered by the National Park Service within the boundaries of Olympic National Park is prohibited except as approved in writing by the superintendent.
Determining Factors: The use of unmanned aircraft potentially presents unacceptable risks to visitors (collisions between unmanned aircraft and visitors, the uncontrolled fall of unmanned aircraft, contact with spinning propellers or rotors of unmanned aircraft.) These risks are greatest in the park's non-Wilderness areas, where the greatest concentrations of visitors are found. The use of unmanned aircraft adversely impacts visitor experience by negatively affecting scenic and natural sound opportunities, and by potentially interfering with terrestrial and avian wildlife.

The use of motorized equipment is also prohibited in designated Wilderness; approximately 95% of park lands are designated Wilderness. A full prohibition of UAV use within Olympic National Park is necessary in order to prevent potential risks to visitors, impacts to visitor experience and impacts to wilderness character.
Additionally, the unregulated use of unmanned aircraft would potentially violate several other regulations in Title 36 of the Code of Federal Regulations, including 2.2 Frightening Wildlife, 2.12 Creating an Audio Disturbance, 2.17 – Delivering or Retrieving an Object by Airborne Means, 2.34 – Making Unreasonable Noise, 2.34 – Creating or Maintaining a Hazardous Conditions, and 5.13 – Creating or Maintaining a Nuisance.
Fishing Regulations Change
DETERMINATION TO CHANGE
OLYMPIC NATIONAL PARK REGULATIONS

Consistent with applicable legislation and Federal administrative policies, and based upon a determination that such action is necessary for the maintenance of public health and safety, protection of environmental or scenic values, protection of natural or cultural resources, aid to scientific research, implementation of management responsibilities, equitable allocation and use of facilities, or the avoidance of conflict among visitor use activities, the Superintendent makes the following changes to Olympic National Park regulations:

1. Regulation change:
36 CFR §1.5 - VISITING HOURS, PUBLIC USE LIMITS, CLOSURES, AND AREA DESIGNATIONS FOR SPECIFIC USE OR ACTIVITIES
(a)(1) The following visiting hours and public use limits are established for all or for the listed portions of the park, and the following closures are established for all or a portion of the park to all public use or to a certain use or activity:

Queets River:
• Closed to recreational fishing beginning February 1, 2021.

Hoh River Mouth:
• Closed to recreational fishing beginning April 1, 2021.

Dickey River Mouth:
• Closed to recreational fishing beginning April 1, 2021.

Quillayute River:
• Closed to recreational fishing beginning April 1, 2021.

2. Previous regulation(s) affected by this change:
36 CFR §1.5 - VISITING HOURS, PUBLIC USE LIMITS, CLOSURES, AND AREA DESIGNATIONS FOR SPECIFIC USES OR ACTIVITIES
• Previous closure dates and public use limits for the above-mentioned coastal rivers as published within the annual Olympic National Park Fish & Shellfish Regulations brochure (ver. April 2020) under the Superintendent's authority located within 36 CFR §1.5 and §7.28 (a)(3) Conservation Waters.

3. Date of adoption:
Monday, February 1, 2021.

4. Reasons for change:
These closures and public use restrictions have been adopted for the Queets, Hoh, Dickey, and Quillayute River systems within Olympic National Park to better protect sensitive wild steelhead populations while continuing to allow for angler opportunities and the harvest of hatchery steelhead. Specifically, the pattern of low escapements of Queets system wild steelhead, which has failed to meet the escapement floor over the past four years, highlight the need for more strict conservation measures. The 2020-21 forecast for wild steelhead in the Queets River is expected to be below the minimum escapement floor of 4,200 wild fish.

These regulation changes have been adopted in cooperation with Washington Department of Fish and Wildlife.

5. Effective date(s):
Monday, February 1, 2021.

6. Authority for adoption:
36 CFR §7.28 – Olympic National Park
(a)(3) Conservation Waters. After consultation with the State and, where appropriate, the concerned Indian tribe, the superintendent may, by local publication and conspicuous posting of signs, alter the season and change daily limits for spawning, conservation, or research purposes.

Signed by: Superintendent Sarah Creachbaum, Olympic National Park
National Park Service
and
Hoh Indian Tribe
Jamestown S'Klallam Tribe
Lower Elwha Klallam Tribe
Makah Indian Tribe
Quileute Indian Tribe
Quinault Indian Nation
Port Gamble S'Klallam Tribe
Skokomish Indian Tribe
To establish a framework for cooperative government-to-government relationships
July 10, 2008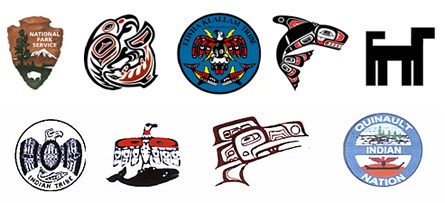 Last updated: March 14, 2022