Fire Management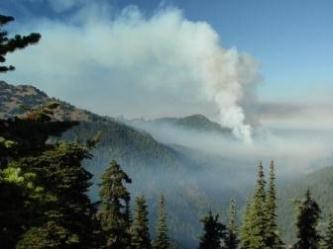 Overview
Olympic National Park is a rich and diverse landscape and the fire history reflects that diversity. From the fire-intolerant Sitka Spruce forests on the west side of the Olympics to the fire-dependent Douglas-fir forests on the east side, wildland fire is recognized as a significant natural process operating within and shaping the Olympic Mountain ecosystems.
Olympic's fire management program is designed to protect life, property, and natural and cultural resources, while ensuring the continuation of fire as a natural process. Park managers recognize that fire has been an essential part of the ecosystem for thousands of years and that fire is an important natural disturbance that is vital for healthy forest ecosystems. Due to decades of fire suppression, the natural occurrence of fire has been largely excluded.
Naturally occurring fires allow forests to be thinned, opening the canopy and allowing sunlight through. Fire also allows for the recycling of nutrients to the soil while reducing the amount of dead, woody debris. This allows for the sprouting and regrowth of plants, shrubs and trees.
Fire managers use three tools to mimic fire's natural function in the ecosystem: prescribed fire, mechanical thinning, and wildland fire managed for resource benefit. While visiting Olympic, you may see evidence of any of these practices.
Prescribed fires are ignited by qualified park fire staff under certain pre-determined conditions. These fires are carefully managed to achieve such goals as public safety (by protecting developed areas) and ecosystem restoration (by clearing unsafe accumulation of dead and down wood).
Mechanical thinning removes smaller trees and brush with tools such as chainsaws. You may see piles of cut material, usually adjacent to structures and roadsides, while visiting Olympic. Mechanical thinning helps protect communities from unwanted wildland fire and provides safer conditions for firefighters.
Wildland fires managed for resource benefit are caused by lightning and burn naturally in certain park wilderness areas under specific conditions, and are monitored by park fire staff. These fires are managed and allowed to burn to fulfill their natural role as an agent for the ecosystem. Where it is not prudent to allow fires to burn, park fire staff will suppress them. Suppression activities seek to minimize the loss of resource values, economic spending, and the use of firefighters. All suppression activities are implemented with firefighter and public safety as the highest consideration.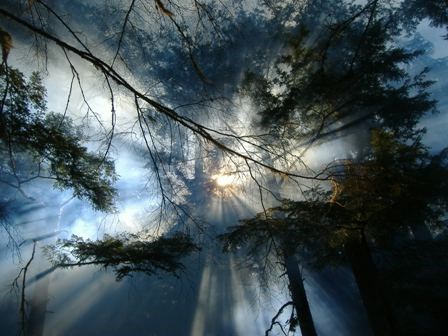 Contact the Olympic National Park Fire Management Office at (360) 565-3120.
For information about other Olympic Peninsula fire management offices visit the following websites:
Last updated: October 11, 2019