Places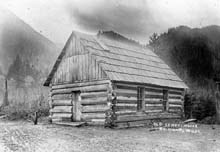 From approximately 70 miles of wild Pacific coast and islands through densely forested lowlands to the glacier-crowned Olympic Mountains, the park protects several distinctively different and relatively pristine ecosystems. These places shelter a unique array of habitats and life forms resulting from thousands of years of geographic isolation. Olympic National Park is a place unmatched in the world.
Interwoven throughout the outstanding and diverse landscape of Olympic National Park is an array of cultural and historical sites that tell the human story of the park. More than 650 archaeological sites document 10,000 years of human occupation in the park's lands. Historic sites reveal clues about the 200-year history of exploration, homesteading, and community development in the Pacific Northwest, as well as the continuing evolution of the federal preservation ethic.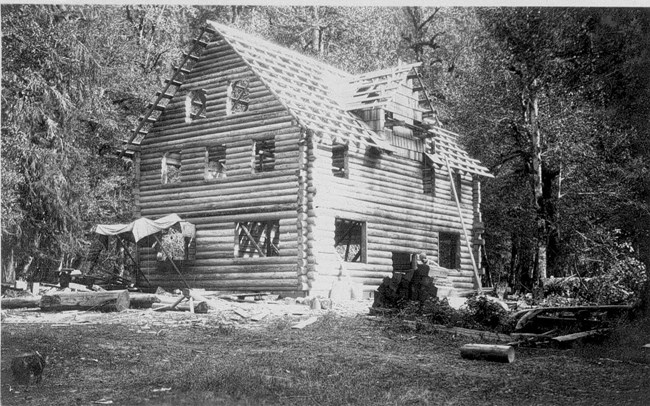 Enchanted Valley Chalet
The Enchanted Valley Chalet is located 13 miles from the nearest road, deep within the Olympic Wilderness. Constructed by Quinault Valley residents in the early 1930s, prior to establishment of Olympic National Park, the chalet served for several decades as a backcountry lodge and more recently, as a wilderness ranger station and emergency shelter. It was added to the National Register of Historic Places in 2007 due to its local significance.

The chalet is located on the active floodplain of the East Fork Quinault River, where migration of the river's channel is common. In January 2014, the river had migrated to within 18 inches of the structure. The National Park Service prepared a Concise Environmental Assessment, and the selected alternative was to relocate the chalet in an effort to protect the river and its associated natural resources from imminent environmental harm. In September 2014, the NPS hired a local contractor, and the chalet was moved approximately 100 feet from the river. The National Park Service is now embarking on a separate planning process to assess options for the final disposition of the chalet.
Like the rest of the park, the Queets River valley holds a rich and deep cultural history. River Near the Sea, a document completed in 2014, offers a view of the Queets Valley's human history.
Last updated: August 17, 2017