Professional Development
Add more to your knowledge about Olympic National Park with some of these featured resources.
All Suggested Reading
Suggested Reading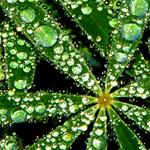 Plant identification guides and more!
Learn More
The National Park Service Teacher Ranger Teacher (TRT) program is an extended professional development opportunity for educators from K-12 schools to learn about the resources and educational materials available through the National Park Service (NPS). For information on the TRT program at Olympic National Park, please click on the link above.
All Teacher-Ranger-Teachers
Last updated: February 28, 2015