Hurricane Ridge: Post-Fire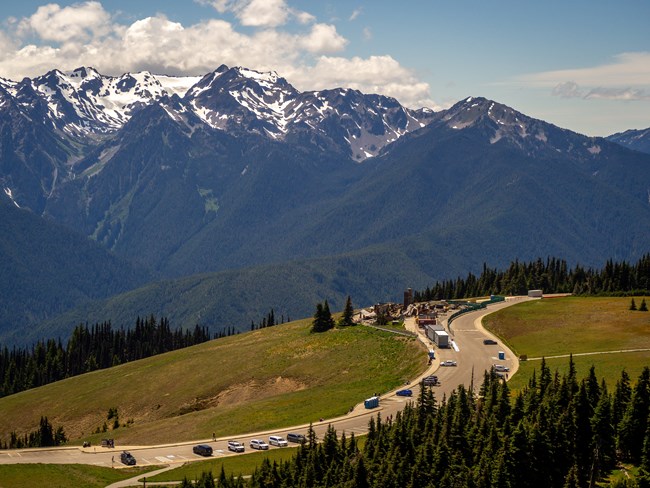 Entry Details to Hurricane Ridge
Winter weekend operations have begun at Hurricane Ridge, with temporary facilities in place! Check our Alerts page for updates on when and if the road opens (weather permitting), and see details here on this year's operations.
Hurricane Ridge Frequently Asked Questions:
Is food, water, gift shop, or shelter available?
No. Due to the lodge fire, much of the infrastructure is unavailable. Visitors should come prepared to be self-sufficient. Trash bins are available.
How can I help? I want to donate to the rebuilding of the lodge.
Thank you for your support of Olympic National Park. It's too soon to say what will happen, but in the meantime, you can help the park by visiting Washington's National Park Fund's web page and social media platforms. The Fund is the park's official philanthropic partner.
---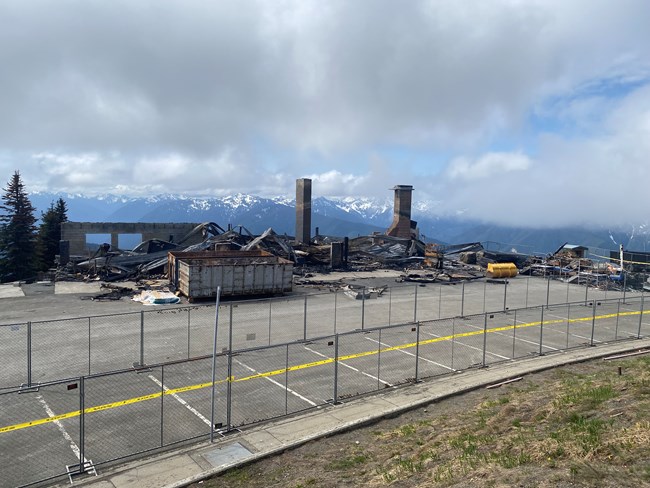 Hurricane Ridge Day Lodge Fire
At 4:30 p.m. on May 7, a law enforcement ranger on patrol reported that the 12,201 square foot Hurricane Ridge Day Lodge, a popular visitor center destination in Olympic National Park, was fully engulfed in flames. Both Clallam County Fire District 2 and Port Angeles Fire Department responded to the fire. By the time the crews arrived the building had collapsed to the foundation.
Park officials say the structure is a complete loss. The building was built in the 1950s and housed interpretive exhibits upstairs and a gift shop and small café run by Aramark, a park concessioner. In the wintertime, the concessioner rented out snowshoes and skis. The majority of the contents of the building had been removed before the start of the rehabilitation work.
Last updated: November 27, 2023