Volunteer at a Coastal Cleanup!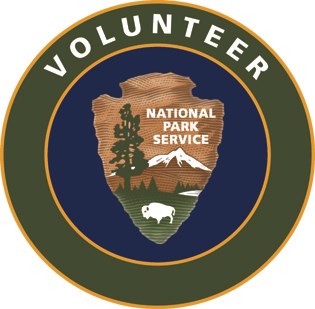 Protect What You Love

Help protect the wild Olympic Coastline by joining a coastal cleanup.
Olympic National Park partners with Washington CoastSavers for two annual coastal cleanups, see coastsavers.org for current dates:
Washington Coast Cleanup - around Earth Day in April
International Coast Cleanup - third Saturday in September
Are you visiting during the summer months? Olympic National Park's Volunteer Office organizes beach cleanups for groups through our Vacation Volunteers-In-Parks program.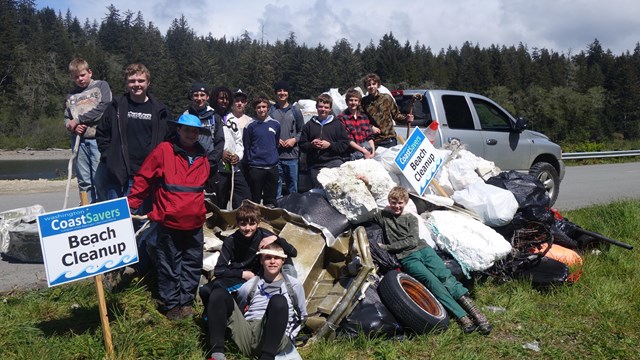 Washington Coast Cleanup
Olympic National Park teams up with the Washington Coast Alliance for the annual Washington Coast Cleanup. Sign up at www.coastsavers.org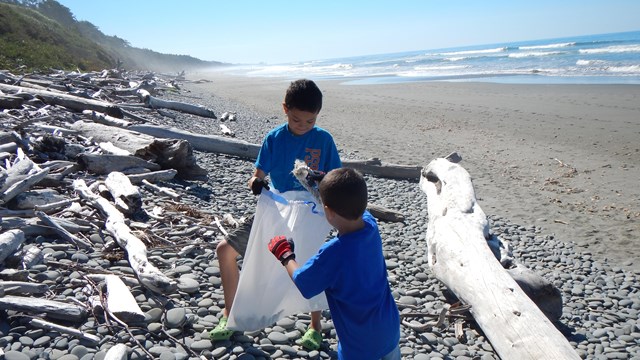 Vacation Volunteers-In-Parks
Are you unable to participate in the spring and fall beach cleanups, but you still want to help out?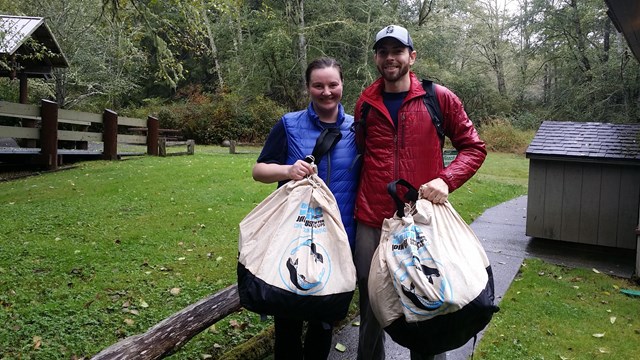 International Coastal Cleanup
Every year on the third Saturday of September, Olympic National Park participates in the Ocean Conservancy's International Coastal Cleanup.
Visit our keyboard shortcuts docs for details
Duration:

3 minutes, 16 seconds
Eight teenagers from around the country backpack along the wild Olympic coast for two weeks. Their mission: to collect as much marine debris as they can pack out on their backs. Their story is one of partnership, stewardship and inspiring volunteerism. "This trip has influence how I'm going to live the rest of my life. I already miss the beach." Produced by NPS/Heather Stephens
Last updated: June 2, 2021