Fact Sheet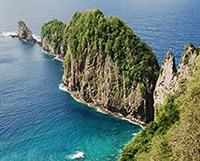 Established on October 31, 1988 (PL 100-571). The park has units on three tropical islands (Tutuila, Ta'ū, and Ofu) in the Territory of American Samoa, located in the South Pacific Ocean. Because the park could not purchase traditional communal land, it was not until 1993 that the park signed a 50-year lease agreement with eight participating villages. Congress approved an expansion of the park on neighboring Olosega Island in 2002 that incorporates two additional villages.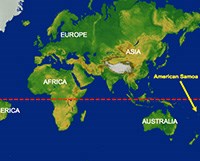 The National Park of American Samoa, the only National Park Service site south of the Equator, provides habitat for oceanic paleotropic rainforests and Indo-Pacific coral reefs that are unique within the National Park System. The park's purpose is to preserve and protect the tropical rainforest, coral reefs, archeological and cultural resources of American Samoa, to maintain the habitat of flying foxes, preserve the ecological balance of the Samoan tropical forest, and, consistent with the preservation of these resources, to provide for the enjoyment of the unique resources of the Samoan tropical forest by visitors from around the world.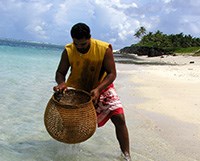 The park consists of expansive tropical rainforests on steep volcanic mountain slopes, surrounded by beautiful coral reefs. About 30% of the plant species are endemic to the archipelago. Subsistence farming is allowed. The only native mammal species are three species of bats, including large fruit bats with 3-foot wingspans. There are 35 species of native birds. The marine system is highly diverse with some 950 reef fish and 250 coral species, as well as rare and endangered sea turtles and humpback whales. Over a hundred nearshore species are harvested for food (subsistence fishing is allowed within the park). All of the park's resources are interwoven within the Samoan culture. In keeping with the meaning of the word Samoa—"sacred earth"—the park helps protect fa'asamoa—the customs, beliefs, and traditions of the 3,000-year-old Samoan culture.
SIZE : 13,500 total acres
(9,500 land acres and 4,000 marine acres—mostly coral reefs).
STAFFING : 25 employees (permanent, term, and seasonal), 37 American Conservation Experience (ACE), 1 volunteer, and 24 firefighters.
VISITATION: About 5,000 annually.

Last updated: February 28, 2015