Fishes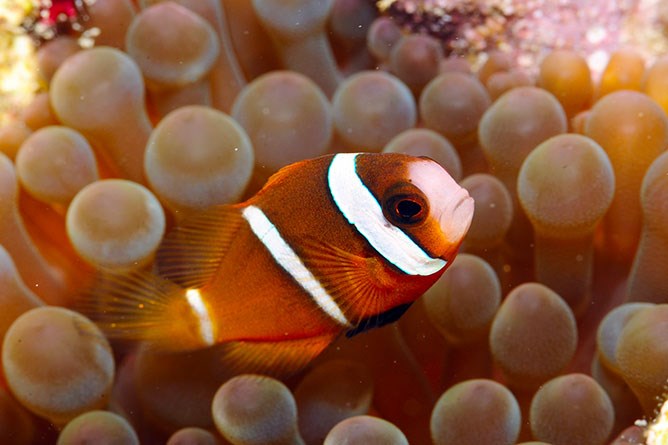 Because the National Park contains extensive marine environments and marine invertebrates from the shorelines of four separate islands out to ocean depths beyond the outer reefs, we assume that the majority of the 991 fish species representing 113 families recorded in Samoan waters are likely also found in or near the park. This is about twice the number occurring in Hawaii, but half the number in the Indo-Pacific region. Dominant families are damselfish (Pomacentridae), surgeonfish (Acanthuridae), wrasse (Labridae) and parrotfish (Scaridae).
Park waters are clear and warm with abundant fish. View the park's list of fishes (with many illustrations).
Safety Caution.
The channels, or
ava
, draining tide or surge buildup from the park's lagoons carry very strong rip currents. Beware of these areas.


Last updated: February 28, 2015