Places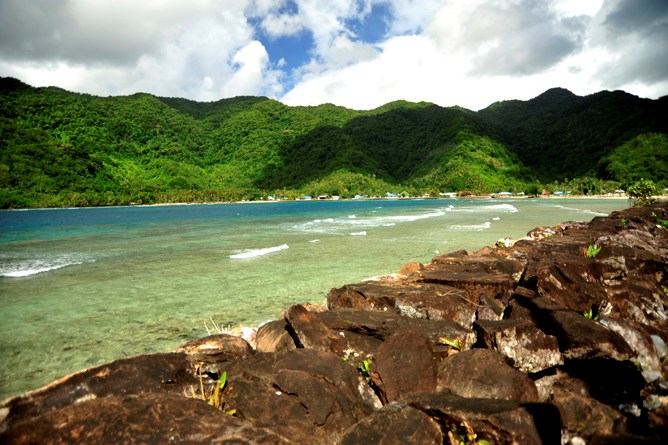 The Samoa Archipelago is a chain of nine inhabited Pacific islands located 14º south of the equator. It is divided into two political entities, American Samoa and the neighboring independent country of (Western) Samoa.
American Samoa, the only U.S. Territory south of the equator, consists of five rugged, highly eroded volcanic islands, and two coral atolls. The five volcanic islands are Tutuila, Aunu'u, Ofu, Olosega, and Ta'u, and the two remote atolls are Rose and Swains islands. The total land area is 76.1 square miles.
American Samoa's population is about 70,000, with most of the people on Tutuila. Tuna fishing and canning are the only industries.

Last updated: February 28, 2015