Robert Winfree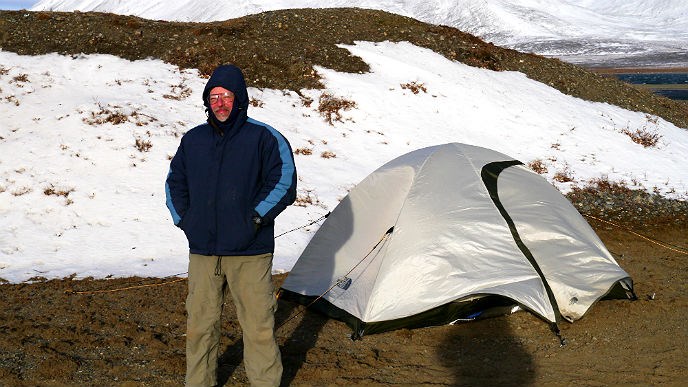 Painter and photographer; biologist and Senior Scientist—Robert Winfree's career defies definition. Working for the National Park Service, first as the Grand Canyon's Senior Scientist and then as Alaska Regional Science Advisor, Winfree has traveled to many amazing places. These beautiful locations provide inspiration for his landscape and wildlife paintings.
Winfree began his artistic journey as a photographer, and branched into painting in 2009. He sees his art as "another way to share experiences, interests and insights," and to "support the growing community of artists in our national parks."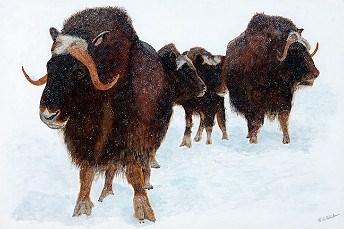 A versatile painter, Winfree frequently experiments with new materials and styles, most commonly using acrylic paint. Many of his works are in the detailed Natural Realism style. As with Winfree's painting "Muskox Group", which is hanging in the Northwest Arctic Heritage Center, his works are always inspired by the beauty he perceives all around him.
Winfree believes that scientists have an obligation to share what they are learning with others. For the past five years, he has been using art as "another way to interest people in learning about nature, science, and culture."
Selected as the Noatak National Preserve Voices of the Wilderness 2015 Artist-In-Residence, Winfree spent his time at Feniak Lake and is currently producing a painting based on his trip. He retired from the National Park Service in July 2015 to devote more time to family, travel, art and writing.
Last updated: October 21, 2015