National Park Foundation Fellowships - Landscape Scale
Embracing collaborative conservation at the landscape scale
Enhancing collaborative conservation of an increasingly fragmented metapopulation of desert bighorn sheep.

In California, a huge metapopulation of desert bighorn sheep (DBS) historically comprises many small herds that naturally move through the arid mountains and desert lowlands. They frequently come into contact with each other, allowing gene flow and genetic diversity, and the metapopulation has remained relatively stable and resilient. But new data suggest the metapopulation of DBS faces a number of challenges, including isolation of some herds, effects of climate change, and disease threats among other issues. To effectively address challenges of individual herds, scientists and managers need to understand the condition of the metapopulation in the region. This study will assess how the herds connect and identify potential sites for possible intervention to ensure metapopulation resilience, and it will demonstrate how collaboration among federal and state agencies is necessary to successfully manage conservation at a landscape scale.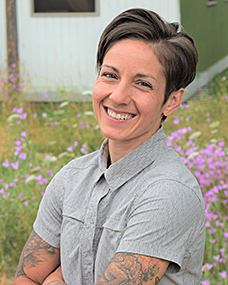 Dr. Christina Aiello
Dr. Christina Aiello received a PhD in Ecology from Penn State University as well as a BS in Biology from Elmhurst College. As a U.S. Geological Survey Pathways intern and Penn State doctoral student, she worked collaboratively with numerous federal agencies to conduct management-driven research on the threatened desert tortoise within the Mojave Desert. Her studies focus on applied ecology and examine the connections between human impacts, wildlife behavior and movement, and infectious disease processes within the context of wildlife management. She joined the Epps lab in 2018 to examine bighorn sheep metapopulation connectivity in a desert landscape threatened by increasing fragmentation. Dr. Aiello will use her experience working in desert ecosystems and with various agencies to tie together efforts across management boundaries in order to understand bighorn sheep ecology and inform conservation strategies.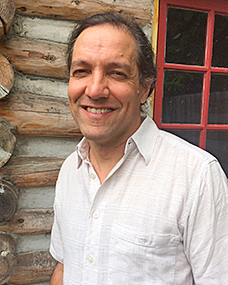 Dr. Clint Epps
Dr. Clint Epps is an Associate Professor in the Department of Fisheries and Wildlife at Oregon State University. He obtained a BA in Biology from Rice University and a PhD in Environmental Science, Policy, and Management from the University of California-Berkeley. He has worked with bighorn sheep in the Mojave Desert of California since 1999, and has studied many other species of mammals large and small in North America and Africa, as a wildlife ecologist and conservation geneticist. His research has focused on connectivity, gene flow and landscape genetics, animal movement, impacts of climate change on wildlife species, and wildlife disease. He is committed to conducting scientific research that informs conservation and management.
Last updated: January 9, 2020