Virtual Tour of Monocacy
Worthington House Virtual Tour
With rare exceptions, the historic Worthington house is closed to the public. This virtual tour allows you to explore the full, unrestored interior of the house.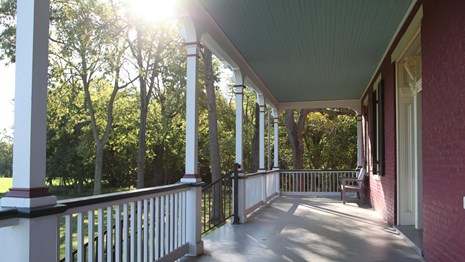 Worthington Virtual Tour - Standard
Explore 360-degree photos of Worthington House and see what secrets this historic house holds.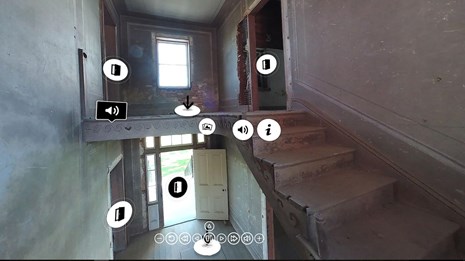 Worthington Virtual Tour - Enhanced
Move from room to room and interact with photos and sound clips in this immersive 3D tour of the historic Worthington House.
Computer-generated Models
Check out Monocacy National Battlefield's virtual tours! We have created 3-D models of many of the park's historic buildings and the Visitor Center to provide an overview of some of the things that make the battlefield a special place.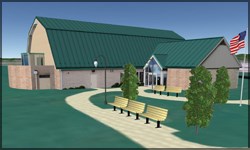 Welcome to Monocacy: An Introduction
This two-minute video provides a brief introduction to the Battle of Monocacy and the battlefield's visitor center.
(.WMV format | time: 2:01 | 8.5mb)
(.M4V - iPod format | 9.5mb)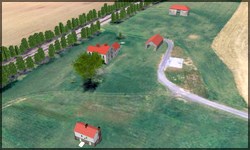 Monocacy National Battlefield: A Virtual Tour
This four-minute video features a virtual tour of the entire 1,650-acre battlefield. Starting at the visitor center, the video takes you up to 20,000 feet for a bird's eye view of the park, then "flies" you to each of the farmsteads that are open to the public. Fasten your seatbelt and enjoy the ride!
(.WMV format | time: 4:00 | 20.3mb)
(.M4V - iPod format | 20.0mb)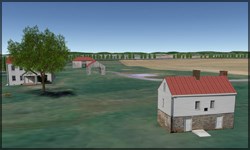 Best Farm Secondary Dwelling
This short video explores interesting details about one of the oldest buildings at Monocacy - the ca. 1790 Best Farm Secondary Dwelling.
(.WMV format | time: 0:48 | 5.1mb)
(.M4V - iPod format | 4.4mb)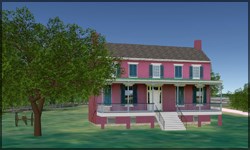 Worthington House
Take a quick tour of the exterior of the Worthington House while learning some details of its construction and history.
(.WMV format | time: 0:48 | 5.1mb)
(.M4V - iPod format | 4.4mb)

How do you use these virtual tour movies?

To play the virtual tour on your computer, just click on the link above and the file will be played on your computer's default media player*.

To play a virtual tour on your iPod or other .MP4 / .M4V player, download the file to your computer and then import the file to your player's associated software (e.g. iTunes for iPod) to load it on your device. You can then bring your player when you visit Monocacy National Battlefield and enjoy the video during your tour.

* Our video files are compatible with most computer audio players such as those that come standard on Windows and Mac computers and iTunes for iPods.
Last updated: June 20, 2019