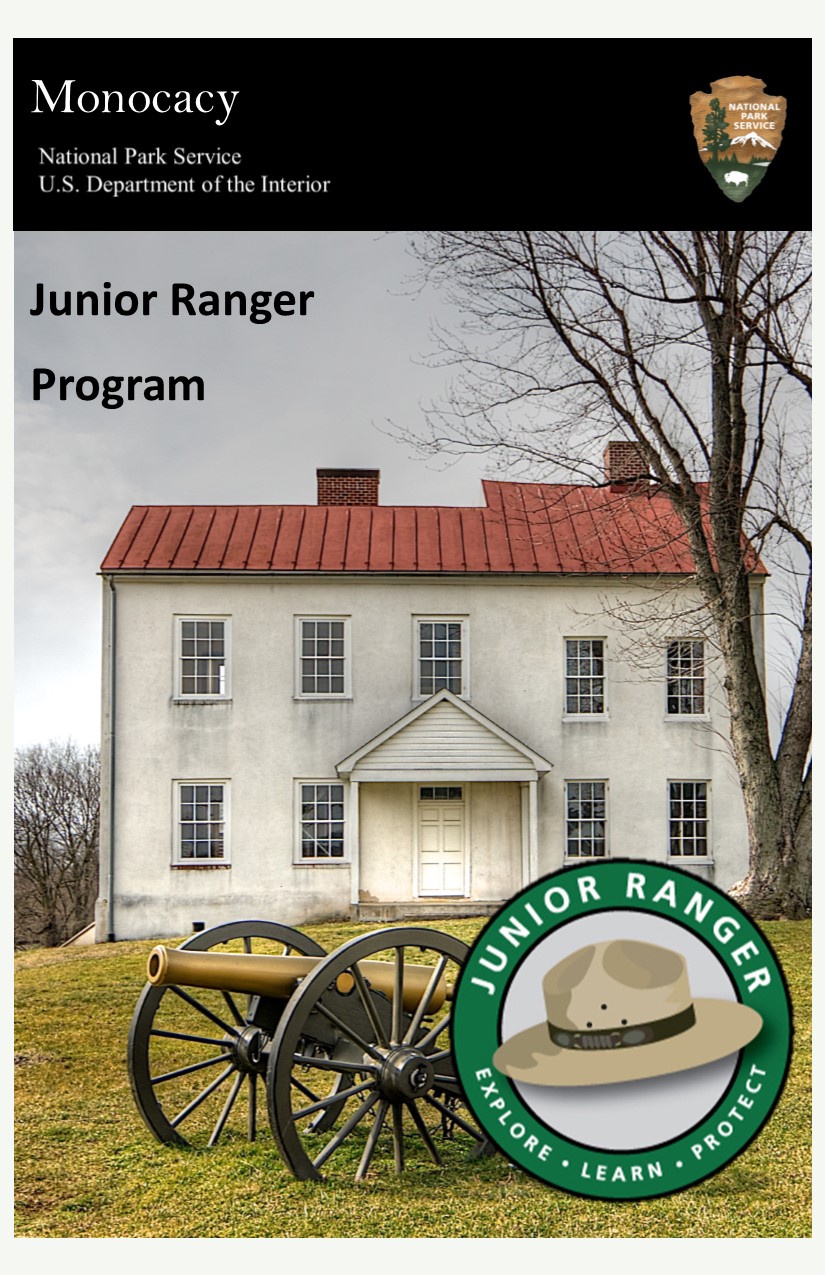 For our younger visitors, ages 5 - 14, try out our Junior Ranger Booklet.
The Junior Ranger program will help youngsters gain a better understanding of the National Park Service, the Civil War and the Battle of Monocacy. Children completing the required number of activities will earn a Monocacy Junior Ranger badge and certificate.
Being a Junior Ranger is a special privilege and honor. As a Junior Ranger you will take care of Monocacy National Battlefield and other National Parks. You will learn about the history of the battlefield and share it with your family and friends.
You may pick up a copy at the Monocacy National Battlefield Visitor Center, or you may
download your own copy
(PDF 2.88 MB). Print on short edge and in landscape for best results.