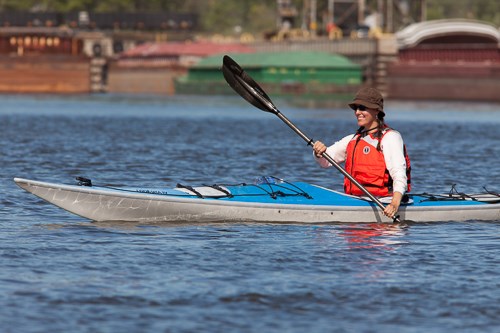 Introduction
The Mississippi River can often be overlooked in the land of 10,000 lakes. Yet the 72-mile stretch of the Mississippi River in the Mississippi National River and Recreation Area provides a unique outdoor experience that is as diverse as the historic, cultural and natural locations it flows through. Find your place on the river and create an experience of your very own!
Be sure to pick up a copy of our Mississippi River Companion for planning a trip through the Twin Cities. Water Trail maps are available from Minnesota Department of Natural Resources website as well. These latter maps cover the entire Minnesota stretch of the Mississippi River and include camping, hazards, and landings. If you don't have a boat, try out the Paddle Share program or attend one of the Wilderness Inquiry Mississippi River Day trips.
CAUTION: The Upper St. Anthony lock in Minneapolis is permanently closed. Currents around the dam are hazardous and the dam should not be approached from upstream. There is a portage trail available.