Grey Cloud Island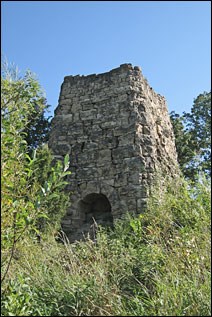 Overview

Grey Cloud Island's Dakota name was Ma-Hpe-Ya Ho-Ta Win after Grey Cloud Woman, who lived in the area in the mid-1800's.
Grey Cloud Island is the site of an historic lime kiln, built around 1846. The kiln was used to burn limestone to make quicklime used in fertilizer, plaster, and mortar. The kiln is located on the east side of Grey Cloud Island and overlooks Grey Cloud Channel, which separates the island from the mainland. The Grey Cloud Island Kiln is a stunning example of Minnesota's early industrial history.
Today, the Grey Cloud Island Kiln is one of few kilns that still remain in the Upper Mississippi region. In Minnesota, the only other lime kiln in similar condition is the Carlson's Lime Kiln in Red Wing, Minnesota. The kiln (pictured above) is on private land and so is best seen from a boat or canoe. Please note that much of the tower was destroyed in a flood.
Hours: None.
Location: Grey Cloud Island Township
Contact Information: None.
Last updated: March 23, 2016