Bike with a Ranger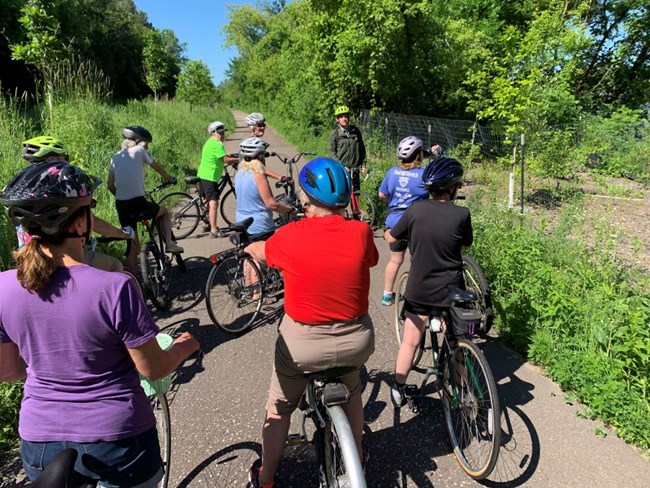 Introduction
Bike with a Ranger is a family-friendly way to explore the Mississippi River. Led by a park ranger, participants will learn about the fascinating history and wildlife at easily accessible points in the park by bicycle. Join us during the summer and fall for a variety formal and informal tours along the river.
Trip Information
Most tours begin at 11 a.m. and vary in length from one mile for informal tours to nine miles for formal tours. These rides are limited to 20 participants. The National Park Service does not provide bicycles or helmets for the programs.

Registration is required for formal tours. Please E-mail us with questions about the trips or registration.
Last updated: April 13, 2021