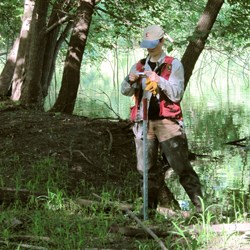 Introduction
National Park Service scientists regularly conduct vegetation surveys to analyze forest types and species diversity in our parks. Surveys in the upper Midwest are conducted by the Great Lakes Inventory and Monitoring Network. They provide park managers a baseline inventory of species, and their findings are publicly available. Knowing what kinds of plants we have helps us understand:
forest dynamics (change in soil moisture levels or temperature can alter plant communities),

presence and distribution of invasive/exotic species,

what areas we need to protect or restore for ecosystem health and habitat purposes,

and the best places to take visitors.
Resource managers use this information to make informed decisions about park lands, which is crucial to following our mandate to protect our national parks and provide an unimpaired visitor experience.