Leadplant (Amorpha canescens)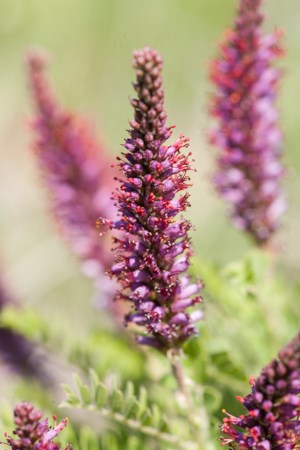 Introduction
This hardy plant is a classic of the dry prairie, and it is one of the few shrubby plants that grow on the prairie where most shrubs traditionally were eliminated by frequent fires. It has attractive purple blossoms on dense florets and its leaves are thick and silvery green. It grows to a height of between 1 and 3 feet. It has a very deep taproot which allows it to thrive in dry conditions and to survive prairie fires.
Blooms: June through August
Find It
Cenaiko Lake (East Coon Rapids Dam Regional Park)
Want to Help Us Better Understand the Park?
See our iNaturalist project, "The Life of the Mississippi National River and Recreation Area" and contribute to it by downloading the iNaturalist app and uploading your sightings of this species, and others, to the project. You can also upload your sightings from your computer.
Last updated: February 28, 2018