Climate Change: How It Affects Other National Parks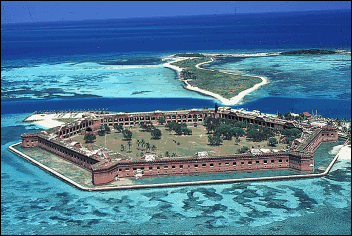 The Mississippi isn't the only area affected by climate change. Many other national parks, including some of the most iconic places in the United States are already being affected by the changing climate. Here's how:
Many national parks will experience lower air quality, which will affect the health of wildlife and visitors, as well as reducing visibility. In places like the Great Smoky Mountains, average summer visibility has already decreased up to 80% since the 1950's.

Some of the national parks across the US will experience loss of ice (including glaciers), snowpack, and water due to increased temperatures, increased evaporation, and weather pattern changes. As a result, water essential to wildlife may be lost and spring flood cycles may be altered. Some parks are already experiencing these effects.

Coastal parks may experience stronger storms and flooding, while inland parks may see more frequent downpours and droughts.

Important wildlife communities may become endangered or lost. Changes in weather and temperatures, a larger number of invasive species, and increased numbers of fires in once fire-free areas all have the potential to wipe out important organisms and unique ecosystems.

Increasing water temperatures and an influx of invasive species will likely lower native game fish populations to the point where recreational fishing will become nearly impossible. Recreational fishing in some rivers has already been prohibited.

Higher ocean levels will cause parks with lower elevations (Everglades, Dry Tortugas, etc.) to be flooded with sea water. Resident wildlife that cannot survive in salt water will be pushed out of the area, and historical and cultural resources may be lost.
Check out National Parks in Peril: The Threats of Climate Disruption (PDF, 3.12 MB) or visit Climate Change Response Program for more information.
Last updated: March 16, 2019