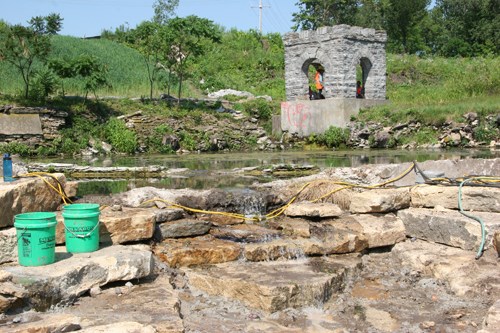 On July 3rd, 2012, the stream flowing from the Coldwater Spring reservoir towards the Mississippi river was finally restored. The stream used to run through from the reservoir through a culvert underground beneath the buildings once present on the site. This process of bringing the flow above-ground again is called "daylighting". The stones lining the stream were once part of the bedrock below the buildings that have been removed from the site.
The pictures below are from the first hours of the streams renewal. Once the entire renovation process at Coldwater Spring is complete, vegetation will start to grow alongside the stream and algae will form within the edges of the stream bed.
The entire site will become open to the public in September.