Canoemobile Mississippi River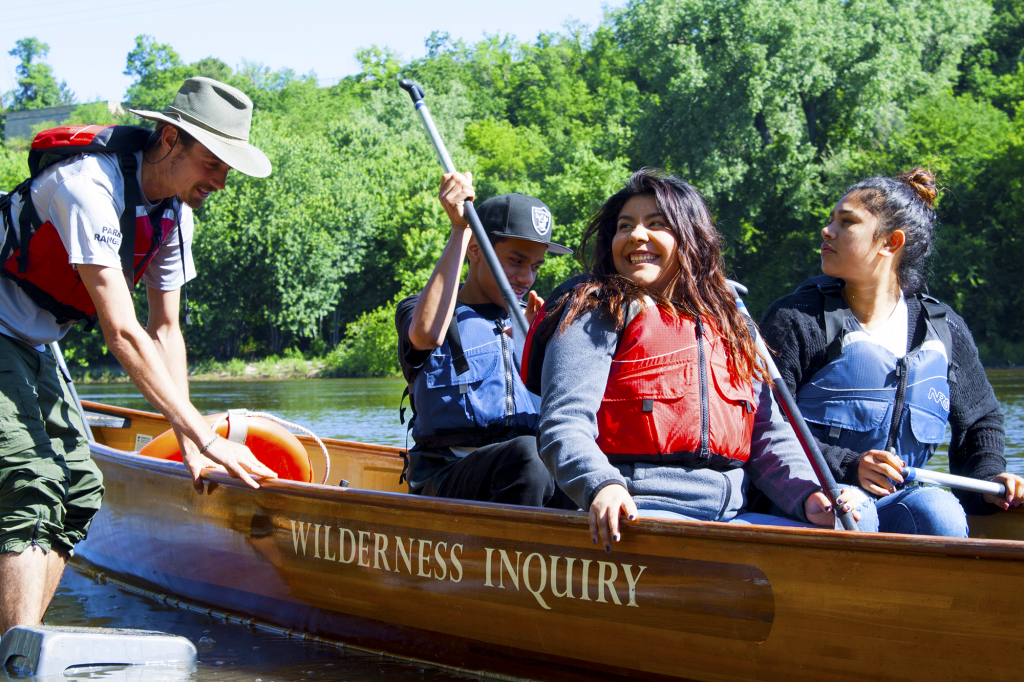 About the Program
The Mississippi River is the heartbeat of America, and the lifeblood of the Twin Cities. Come experience it the way the earliest explorers did three hundred years ago, and the way Native peoples did for thousands of years before that…in a canoe! Canoemobile Mississippi River will meet your group anywhere on the 72 miles of the Mississippi National River and Recreation Area and provide you with adventure on the water.

We provide the canoes, the gear, the guides, and the education. The Mighty Mississippi provides the wildlife and tranquility.

Canoemobile Mississippi River is a partnership of the National Park Service, Wilderness Inquiry, and Mississippi Park Connection. Large voyageur canoes offer safe paddling experiences for up to ten persons per canoe and 150 persons or more at one time. NPS Park Rangers lead educational activities on the nature and history of the river and provide teacher support services, while Wilderness Inquiry staff coordinates trip logistics. Both Rangers and Wilderness Inquiry staff stern the canoes. See Canoemobile Mississippi River to set up a field trip for your school or group or to register for a public trip. You may also contact Ranger Jim Ford at 651-293-8454 or by email for more information.
Teacher Resources
Download a field guide for the River Park to Harriet Island program.
Last updated: August 17, 2018