The Mississippi Park Connection strengthens the connection between people and the Mississippi River by partnering with the Mississippi National River and Recreation Area (MNRRA). The Connection makes grants to support MNRRA's stewardship and education programs, including Big River Journey. Many individuals and community organizations help to fund Big River Journey through the Mississippi Park Connection, including the General Mills Foundation, Patrick and Aimee Butler Family Foundation, Cargill, the McKnight Foundation, and the Saint Paul Foundation.

Through its Adopt-a-River Program, the Minnesota Department of Natural Resources (DNR) enlists the help of volunteers to clean up, protect and preserve Minnesota's waterways. The program encourages stewardship actions that build watershed awareness within volunteer groups. The DNR's Big River Journey learning station exercises on river rubbish and flotsam are an educational first step in drawing new participants into this effort to care for our rivers.

Hamline University's Center for Global Environmental Education (CGEE) is a pioneer on-line environmental education center. CGEE's distance learning programs have included the 1990 Will Steger International Trans-Antarctica Expedition, Journey North and Mayaquest. Current programs include the newly released "Waters to the Sea" CD-ROM, "Rivers of Life," and "A Thousand Friends of Frogs." These programs use technology to connect students world-wide to undertake hands-on study and stewardship of local environments. At Big River Teacher Workshops, CGEE provides an orientation to the "Waters to the Sea" CD-ROM and other resources about rivers.

Fort Snelling State Park is situated at the confluence of the Mississippi and Minnesota Rivers. This 3500 acre park established in 1961 provides protection for diverse and rare plant and animal communities, including flood plain forests, calcareous fens, oak savanna and prairie. In addition to the park's diverse natural resources, much of the cultural heritage of Minnesota can be traced to this area. The park's Visitor Center includes classrooms and exhibits, and is the site for Big River Teacher Workshops. As part of the Big River Journey, some classes will either start or finish their river boat trips at the park and participate in an experience with park staff highlighting human history at the confluence area.

Friends of the Mississippi River (FMR) is the leading citizen organization working to protect and enhance the Mississippi River in the Twin Cities area. FMR provides leadership and advocacy to improve water quality, protect wildlife habitat, create educational and recreational opportunities, and inspire widespread commitment to river stewardship. As a partner in Big River Journey, FMR helps teachers and students apply their river learning in their own neighborhood through storm drain stenciling. By connecting students to the Mississippi River and giving them tools to protect water quality by educating others, FMR hopes to foster young river stewards.

The Minnesota Historical Society (MHS) cultivates an awareness of Minnesota history so that people can draw strength and perspective from the past, and find purpose for the future. The Society provides extensive educational services and historical programs at its sites throughout Minnesota. The MHS site of Historic Fort Snelling (HFS), on a bluff overlooking the Minnesota and Mississippi Rivers, was once the northwestern-most outpost of the U.S. Army. Today, this restored stone fortress welcomes you to everyday frontier life of 1827, when laundresses, riverboat captains, fur traders, and the Dakota people all used the river and the boat landing. Participants in Big River Journey trips that connect to HFS will meet one of the many people who inhabited the Fort and explore how they used the river and its resources during the early 19th century.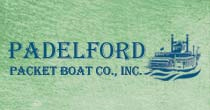 Founded in 1969 by Captain William D. Bowell, Sr., the Padelford Packet Boat Co., Inc. operates four riverboats from two Mississippi River locations: Harriet Island in St. Paul, and Boom Island in Minneapolis. Over the course of 30 seasons the Padelford riverboats have introduced more than 3 million people from throughout the world to the Upper Mississippi River. Among each year's passengers are more than 25,000 students who enjoy field trips on the big riverboats while narration provides historical and site-specific facts. The Padelford riverboats are now utilized for the Big River Journey science field trips. Padelford Co. is a partner in both the planning and delivery of these trips, presenting a learning station on piloting riverboats.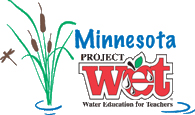 Project WET is an interdisciplinary water education program for formal and non-formal educators of K-12 students. A volunteer facilitator network is responsible for conducting water education workshops throughout the state. Project WET is based on a curriculum that is packed full of over 90 hands-on activities with subject manner ranging from water science to water-related social issues. Selected Project WET activities are provided in the Big River Journey Teacher's Guide.

The Education Department of the Science Museum of Minnesota provides youth with diverse opportunities to actively explore in all areas of science. A goal is to stimulate in-depth learning through actual investigations, experiments, and creative problem solving experiences. The Science Museum is presently expanding river related educational efforts as it prepares to move into a new facility on the banks of the Mississippi River. On the Big River Journey trips, Science Museum staff give children the opportunity to examine aquatic invertebrates (insects) through microscopes and to learn of their relationship to water quality.