Big River Art Contest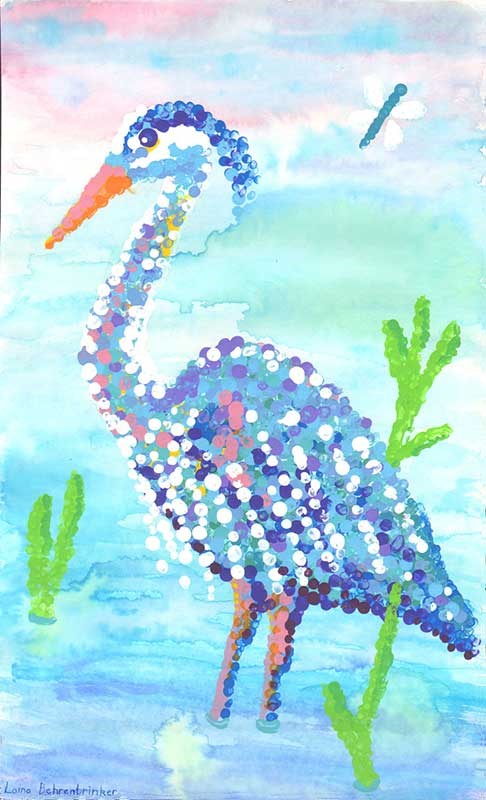 The Big River Art Contest is a way for 3rd - 6th grade students to share their experiences with the Mississippi River by creating a piece of art. While the Big River Art contest works well in conjunction with the educational programs offered by the Mississippi National River and Recreation Area, it is open to any 3rd - 6th grade student who is inspired by the mightiest river in North America! Students are encouraged to get out and explore, do some research, or ask a friend or family member to share a story about the Mississippi River and then share their own experience with others by turning it into an art piece (see rules below for accepted mediums).

The Big River Art Contest is organized into categories. One of the categories requires that students participate in educational programming offered by the Mississippi National River and Recreation Area. The other two categories are open to all students. Need help getting started? Check out the ideas below or the galleries of past winners but remember that originality is highly rated when winners are selected.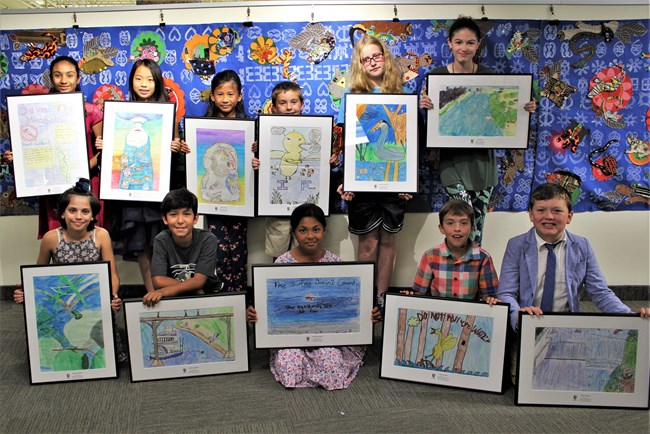 The winning art is chosen by rangers of the Mississippi National River and Recreation Area as well as program partners and local artists. Three winners and one grand prize winner will be chosen for each category, with the potential for honorable mention winners. An award ceremony will be hosted, when possible, where artists are invited to check out the art from other winners, meet with the judges, and receive small prizes for their great efforts. Winning art will be displayed at the Fort Snelling State Park Visitor Center for a year before being moved to the Mill City Museum for another year, both sites allow for the pieces to be seen and admired by thousands of park visitors!
Educators are encouraged to sign up for the Mississippi Park Connection Education Newsletter to stay up to date on the latest news about the Art Contest and other cool river-based programming. The Education Newsletter will be sent out 3 times a year, with occasional email updates, and include resources for river-based learning in and out of the classroom.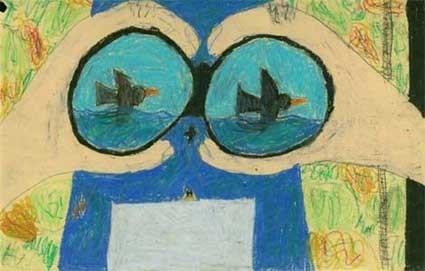 Category Descriptions and Ideas
The River Through My Eyes
Show what you learned or what you saw on any of our Ranger-led programs, either online or in person. Draw your favorite learning station or something you learned about while on a field trip. What did the river look like from where you were? What did you see? What did you experience at Fort Snelling State Park, Hidden Falls, or one of the many park lands along the river?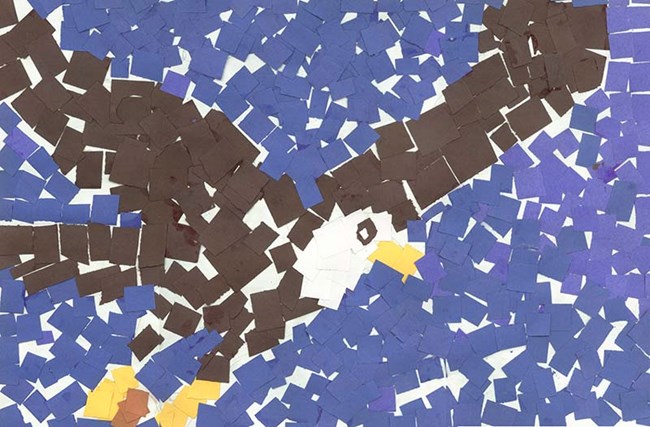 Mighty Mississippi
This category is about the living Mississippi River - its wildlife, plant life, scenery, and recreation - and its relationship to you. Here are just two ideas. Draw a picture showing you exploring the river with friends, canoeing, fishing, hiking, biking, bird watching, etc. Or create a piece of art showing the river as a home for animals - turtles, frogs, mussels, beaver, otter, fox, deer, fish, birds, etc.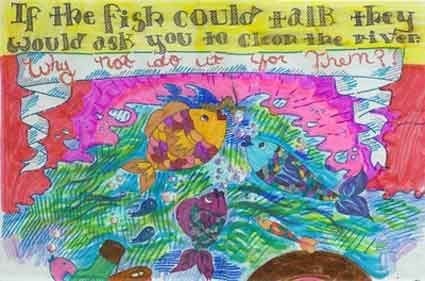 Caring for the River
The river provides us with water, recreation, and beauty. Draw or paint a picture that shows what you appreciate about the river and/or how we can take care of the river and why we should. Here are a couple of ideas: Show how we can cut down on pollution and take care of the river- ride a bike, turn off lights, reuse, recycle, restore habitat or by using fewer products. Show who uses the river- it's our drinking water, home for wildlife. Draw how pollution can get to the river from our streets.
Big River Art Contest Galleries
Official Rules and Entry Information
Students may use paper collage, pastels, acrylic, watercolor, colored pencils, charcoal, or any other method to express their art on paper, but submissions must be flat and represented on 11" x 17" paper. Student art can also be digital, but if it is chosen as a winner, it will be printed on 11" x 17" paper and framed, so it must be high resolution.

Art must be submitted with the artists name, grade, the contest category, school name and address, teacher's name, teacher's email address, and a parent/guardian's phone number and email printed clearly on the back. For a printable form that can be affixed to the back of each art piece, please email Abby Olson at abigail_olson@nps.gov.

If students are unable to mail the art to the address listed below, they can take a photo of both the back and front of the art and submit both to abigail_olson@nps.gov for consideration. A representative of the art contest will collect the art later via mail or in-person if it is chosen as a winner.

Works of art will be selected by a panel of judges who will evaluate works on artistic merit, adherence to the category theme, and originality. Artwork submitted becomes property of the National Park Service and will not be returned.

Please submit classroom packets or individual submissions by June 1st to:
Art Contest
Mississippi National River and Recreation Area
111 East Kellogg Blvd., Suite 105
Saint Paul MN 55101-1256

For more information, contact Abby Olson at abigail_olson@nps.gov

The Big River Art Contest and the entire series of inspirational river field trips offered by Mississippi National River and Recreation Area in partnership with the Minnesota DNR and the Minnesota Historical Society are made possible by the generous support of the Mississippi Park Connection, Excel Energy Foundation, Ecolab Foundation and Medtronic Foundation.
Last updated: May 24, 2022