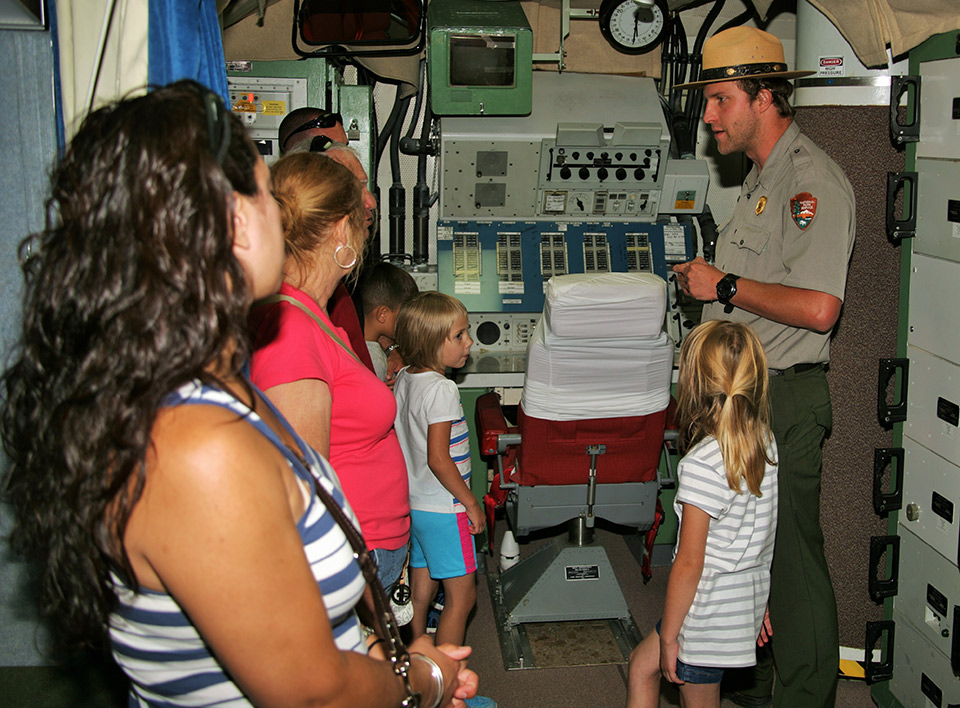 This tour lasts thirty minutes. The tour begins and ends at the entry gate to the Delta-01 compound. The tour route proceeds
with a walk through of the grounds and topside support building before descending in the original elevator 31 feet to enter the underground control center.
All tour participants must be able to be physically capable of climbing two 15 foot ladders unassisted in the event of an elevator failure
.
Delta-01 Tour Fee & Reservations
All tours of the Delta-01 Launch Control Facility require advanced reservations and an amenity fee. Reservations can be made on-line
or by phone at 866-601-5129. Reservations can be made up to 90 days prior to tour date. SAME DAY tours are not available.
Delta-01 Tour Fee
$6.00 - Adult age 17 & over

$4.00 - Youth ages 6-16