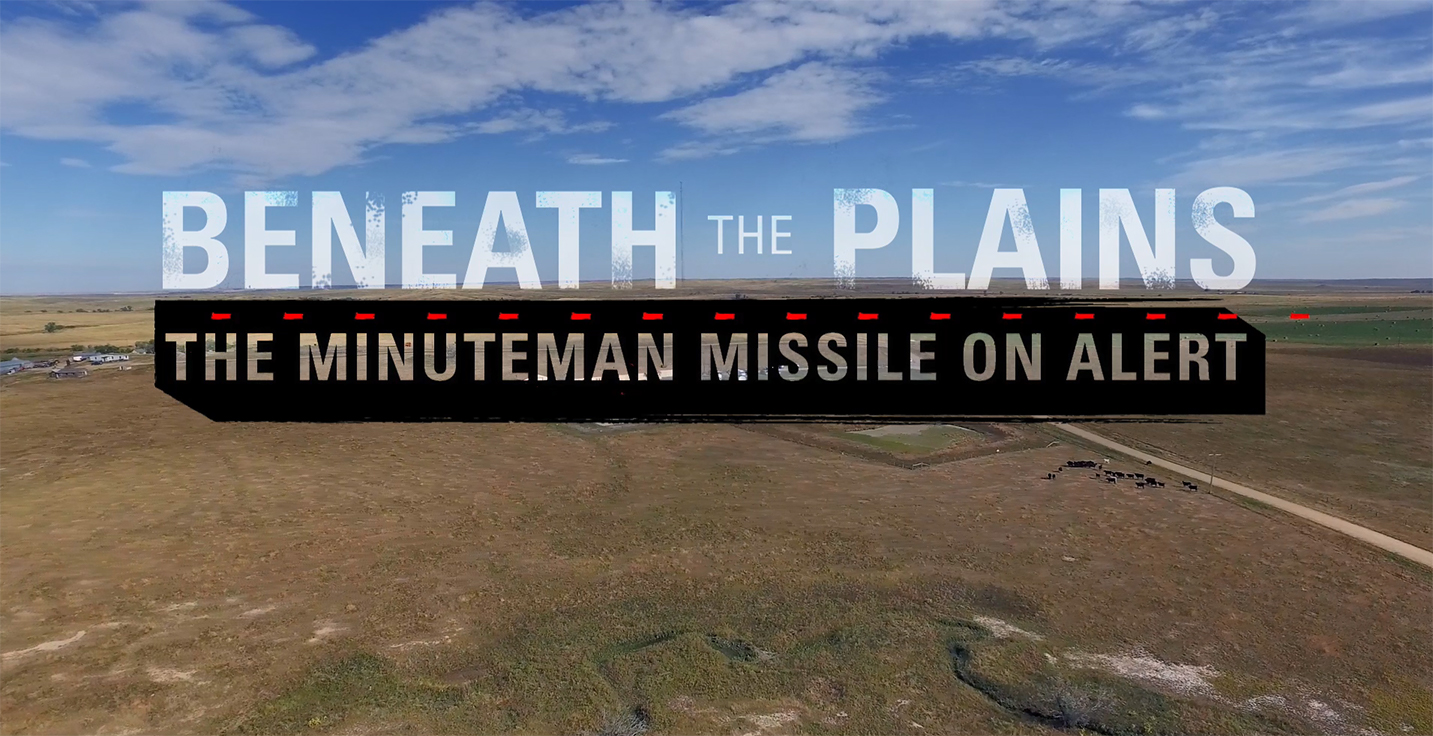 News Release Date:
August 7, 2018
Contact: Eric Leonard, 605 433-5552, ext. 1238
Cactus Flat, SD – As the summer season comes to an end, Minuteman Missile National Historic Site invites the public to celebrate the completion of the new park orientation film,
Beneath The Plains: The Minuteman Missile On Alert
. This is the first official film produced for the park, and complements the exhibits installed two years ago.
"This new film vividly illustrates how the fear of a Soviet nuclear attack motivated the United States to create the Minuteman missile at the height of the Cold War," said Superintendent Eric Leonard. "The film includes interviews with historians and the men and women who operated the system in South Dakota and the other missile fields." The film features subtitles for the deaf and hard-of-hearing, as well as an audio description soundtrack for visitors who are blind or have low vision. Assistive listening devices are also available at the visitor center.
Over the holiday weekend the park will show the film every forty minutes beginning at 8:15 a.m., with the last showing of the day at 2:55 p.m. Popcorn will be available in the lobby each day. There is no cost to watch the thirty-minute film or view the exhibits at the visitor center.  
The park will host premiere screenings of the film in Rapid City and Pierre, South Dakota, and Bismarck, North Dakota, and Cheyenne, Wyoming later this fall. More information on these events will be forthcoming.
Beneath The Plains
was produced by Boston Productions Inc. (BPI), under contract to the National Park Service. BPI's creative team included Candy Moulton (producer), Mike Sullivan and Bob Noll (directors), and Ruth Mendelson (composer). Mark Southern and Eric Leonard of the National Park Service served as executive producers.
Funding for the film was provided by National Park Service entrance fees through a competitive process with other national park sites across the country. Other park projects funded by entrance fees include the visitor center exhibits installed in 2016 and the site improvements being constructed at Delta-01 and Delta-09 this summer. 
Minuteman Missile National Historic Site's headquarters and visitor center is located off of exit 131, Interstate 90. The park consists of three sites along a fifteen mile stretch of Interstate 90 in Western South Dakota. Authorized by Congress in 1999, Minuteman Missile National Historic Site preserves components of the Minuteman II intercontinental ballistic missile system, interpreting the deterrent value of the land-based portion of America's nuclear defense during the Cold War era and commemorating the people and events associated with this recent period of American history. The park is open daily 8:00 a.m. to 4:00 p.m. except Thanksgiving, Christmas, and New Year's Day. More information about the park can be found on the internet at www.nps.gov/mimi or by phone at: 605-433-5552. Visit us on Facebook at www.facebook.com/MinutemanMissileNHS and Twitter at https://twitter.com/mimi_ranger