People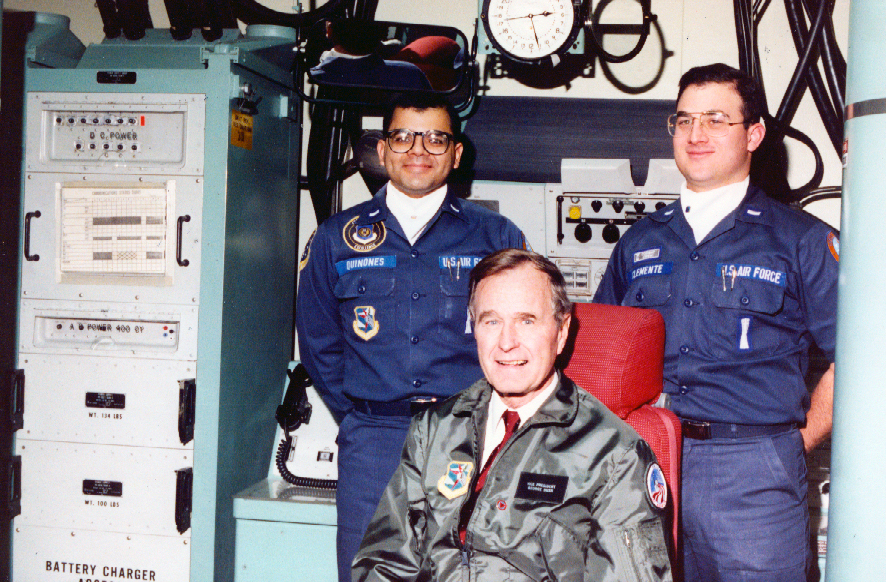 Over the course of almost forty years, construction, operation and deactivation of Minuteman Missile sites took place in western South Dakota. Other states such as North Dakota, Montana, Wyoming, Colorado and Nebraska had or still have today operational Minuteman Missile fields. Tens of thousands of men and women of the United States Air Force, construction crews, local landowners and citizens lived and worked around the missile sites. The Cold War and nuclear deterrence were not just theoretical concepts for these people, these ideas were something that was lived, thought about and felt very deeply.

These people played roles large and small, but all were in turn affected and shaped by the missile fields. As Minuteman Missile Engineer and Program Deactivation Manager Tim Pavek states in his testimony before Congress in 1999 on the establishment of Minuteman Missile National Historic Site, "It is the story of the Air Force's role in the defense of our nation. It is the story of the people of South Dakota and other states who lived alongside military installations. It is the story of a local rancher who tells of working through the bitter winter, helping mine the 80' deep holes that would become the missile silos; of a missile maintenance team battling a fierce winter blizzard to bring a missile back on alert; of a rancher who helped out an Air Force alert crew stranded on the gravel back roads of the missile field; or of the elderly lady who owned the land surrounding a missile site and told us we wouldn't have to blow up her missile site, she wouldn't tell anyone, since we might need it again someday. It is a story that needs to be told."

There is no better place to start learning about the people who were part of this dramatic period in American history than the Oral Histories page. Learn the first hand stories of the Missileers, Flight Security Controllers, Security Alert Teams, Facility Managers, Missile Rations Cooks, Maintenance Crews, Landowners, Peace Activists and Local Citizens who give their perspective on how the Cold War was fought in the heartland of America.