Collections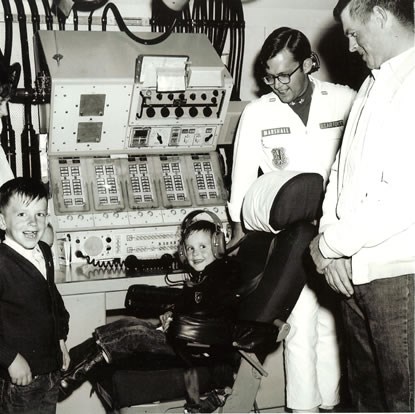 Minuteman Missile National Historic Site currently has thousands of artifacts in the collection. The majority of these artifacts were the furnishings and other miscellaneous items that were transferred from the United States Air Force along with structures of Launch Control Facility Delta-01 and Launch Facility (Missile Silo) Delta-09.

These collections items range from the couches in the day room to the water testing equipment used to monitor the well water. The proper management and storage of these artifacts is an essential part of our cultural resources program. You will have the opportunity to see many of these items on a ranger guided tour of Launch Control Facility Delta-01.

Our collection continues to grow. As former Air Force personnel, civilian contractors and other employees find out about the site, they have either saved these items for an eventual donation to the museum or kept them as souvenirs of their service. Finding Aids exist for some of the archival collections.

Please contact the park by e-mail if you are interested in donating an item for conservation.



Last updated: July 11, 2019