Women's Lives in 1775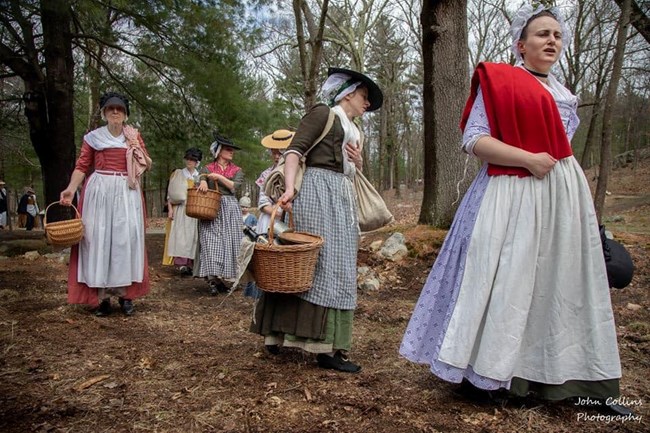 Men and women alike were startled out of bed in Concord, Lincoln, and Lexington early on April 19, 1775. As the alarm spread through the towns, men gathered their guns and congregated with their neighbors and friends to meet the approaching British troops. Many of the stories about this historic day focus on the movements of the Minutemen and the British Red Coats throughout the Massachusetts countryside. Yet, behind the valiant actions of Concord, Lincoln, and Lexington's Minutemen were the many women and children who watched over the contraband the Regulars searched for, prepared food for their fathers, husbands, and brothers, and waited anxiously to hear whether the British had succeeded and if everyone was safe.


Learn More!
In 2016 Minute Man NHP hired historian Alyssa Kariofyllis to write a series of papers about the women who lived along what came to be known as the Battle Road in 1775.
Last updated: March 30, 2022